Los Angeles, also known as the City of Angels, is full of iconic landmarks, from the Hollywood Hills to the luxury stores on Rodeo Drive and the Hotel Bel-Air. The vibrant city is one of the sunniest in the U.S. and is a place known for its stunning coastline and celebrity culture.
Gwyneth Paltrow is one of Hollywood's most famous faces, seen most recently as Pepper Potts in the "Iron Man" films. A California girl, she grew up in Santa Monica, just west of downtown LA and famous for its beach and laid-back vibe.
The Academy Award winner is now also a successful entrepreneur with her lifestyle brand Goop and CNBC's "Trailblazers" anchor Tania Bryer met her at its headquarters to hear about her business as well as her favorite places in the city.
The U.S.'s GDP per capita is $57,467, according to World Bank data.
Gwyneth Paltrow is born in Los Angeles, California
Makes her acting debut in the TV movie "High," directed by her father Bruce Paltrow
Appears in "Seven," with Brad Pitt
Takes the lead role in "Emma," based on Jane Austen's novel
Five films featuring Paltrow are released, including "Sliding Doors" and "Shakespeare in Love"
Appears as Marge Sherwood in "The Talented Mr Ripley"
Marries Coldplay lead singer Chris Martin
Stars as Pepper Potts in "Iron Man," a movie franchise which is ongoing
Paltrow's star on the Hollywood Walk of Fame is unveiled
Publishes cookbook "My Father's Daughter: Delicious, Easy Recipes Celebrating Family and Togetherness," and also writes "Notes From the Kitchen Table" the same year
Announces that she and Martin are "consciously uncoupling"
Goop runs its first "wellness summit" in Los Angeles, and opens a store, Goop Lab, in the Brentwood Country Mart, also in LA
Paltrow was born into the entertainment industry — her father Bruce Paltrow was a producer and director and her mother is actress Blythe Danner. Inspired by her heritage, she starred in a number of high-profile films before winning an Oscar for her performance as Viola de Lesseps in "Shakespeare in Love" in 1999.
It was a highly emotional time, as her father was unwell and her grandfather was dying. "I couldn't contain all of the feelings and all of the competing emotions in my body and all the competing information. It's quite a lot for a 26-year-old woman to experience. And I have very little memory of the night. I think it was too much to process," she told "Trailblazers." Paltrow credits her father for keeping her grounded as she shot to fame. "There was a period of time where he was like: 'You're going off course here. You're like, believing your own legend … Don't get carried away with all this noise and fame and attention.' You know, it's pretty intense."
Roles in "The Talented Mr Ripley," "Emma," and "Seven," were also critically-acclaimed and audiences can expect to see her on-screen again as Pepper Potts in "Avengers: Infinity War" next year.
"I really believe in what we're trying to do here which is to really connect and uplift women."
Gwyneth Paltrow
Goop
Goop started out in 2008 as a weekly newsletter from Gwyneth Paltrow's kitchen table in London, and has grown to become a lifestyle brand. It has a bricks-and-mortar shop in LA's western suburb of Brentwood and launched a glossy magazine in September 2017, a collaboration with publisher Conde Nast. It also runs lifestyle summits where attendees pay between $500 and $1,500 a ticket to listen to health-related experts and take interactive workshops.
Goop itself has attracted some criticism, for certain aspects of the company as well as some of its products. How does she feel about this criticism?
"Sometimes I'll come across something that hurts my feelings, but I really believe in what we're trying to do here which is to really connect and uplift women. We feel like we're really here…to serve the community and to start conversations," Paltrow told "Trailblazers."
But Goop is already a business empire, with industry publication Business of Fashion estimating its 2016 turnover at $15 million to $20 million, and triple that in 2017
Los Angeles' most famous district is marked out by its unmissable white Hollywood sign, sitting high in the hills of the city, in place since 1923 when it was put up to promote a housing development.
The major movie studios are all found here in Tinseltown: Sony Pictures, Paramount, Universal and Warner Bros, as well as the Hollywood Walk of Fame, opened in 1960. Paltrow has her own star there, unveiled in 2010. The area — and LA more widely — has featured in many movies including "Singin' in the Rain," "Mulholland Drive," "LA Confidential" and of course, "La La Land."
A room at Hotel Bel-Air starts from around $800 without tax, while a meal for two at Giorgio Baldi's costs upwards of $150.
"The beach here is just so beautiful to go sit and it's so wide and there are volleyball players and surfers. It's like quintessential California"
Gwyneth Paltrow
Paltrow was born in 1972 and raised in Santa Monica, west of downtown LA. "It was a pretty simple time in a lot of ways. We grew up in a very 'sidewalk' neighborhood where we would come home from school and play with all the neighbors' kids. It was very communal," she told "Trailblazers."
But growing up, she didn't realize her parents were in the public eye. "You know, I didn't really have that much of a concept of what my parents did and celebrity was so much different back then," she said.
One of Paltrow's favorite places is the State Beach, a 3.5 mile stretch of sand with a famous pier built in 1909, and the first on the west coast. Its famous Ferris wheel is complemented by a trapeze school and restaurants, and the summer is host to a series of outdoor concerts.
"The beach here is just so beautiful to go sit and it's so wide and there are volleyball players and surfers. It's like quintessential California," Paltrow said.
Palm-fringed Palisades Park runs alongside the beach and is known for its camera obscura, on site since 1955 and now home to an arts and crafts center. As well as having a beautiful coastline, the area is also home to several farmers' markets, luxury hotels and the Santa Monica Mountain Range with more than 500 miles of hiking and biking trails, around 20 miles outside the city.
Santa Monica and the movies
Santa Monica's pier has been seen in several movies: Tom Hanks ran its length in "Forrest Gump," while Paul Newman worked at its Looff Hippodrome in 1973's "The Sting." It's also the place where Sandra Bullock's character is almost killed off in 1995 thriller "The Net."
The municipality is also the site of the Annenberg Community Beach House, which was originally an estate owned by media mogul William Randolph Hearst in the 1920s for his mistress Marion Davies, where he entertained the likes of Charlie Chaplin, Clark Gable and Greta Garbo. Now a public pool and recreation center, it has a beach volleyball court and rents watersports equipment, as well as providing tours of the Marion Davies guest house.
Tourists going to the U.S. that are citizens of countries eligible for the visa waiver program need an ESTA authorization; the requirements for citizens of other countries varies. Check with your U.S. embassy before you go.
From the high-fashion stores in Beverly Hills to the neighborhood feel of Santa Monica's main street, LA is a shoppers' paradise, while Hotel Bel-Air is great for star-spotting.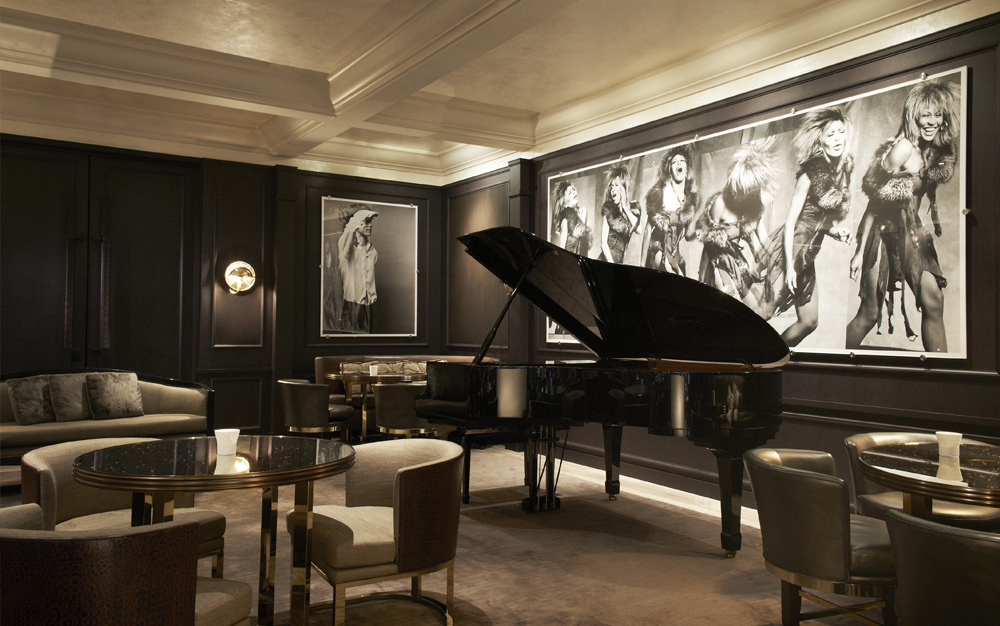 Hotel Bel-Air
Close to the center of Beverly Hills, the Hotel Bel-Air's reputation has swelled over the years. A horse stable in the 1920s, the hotel opened in 1946 and is known for its glamorous surroundings and exclusivity as well as its oval-shaped pool and swan lake.
It's set in 12 acres of gardens, and has hosted Hollywood icons, royalty and heads of state including Marilyn Monroe, Bette Davis, Grace Kelly, Paul Newman, Robert Redford as well as Paltrow herself.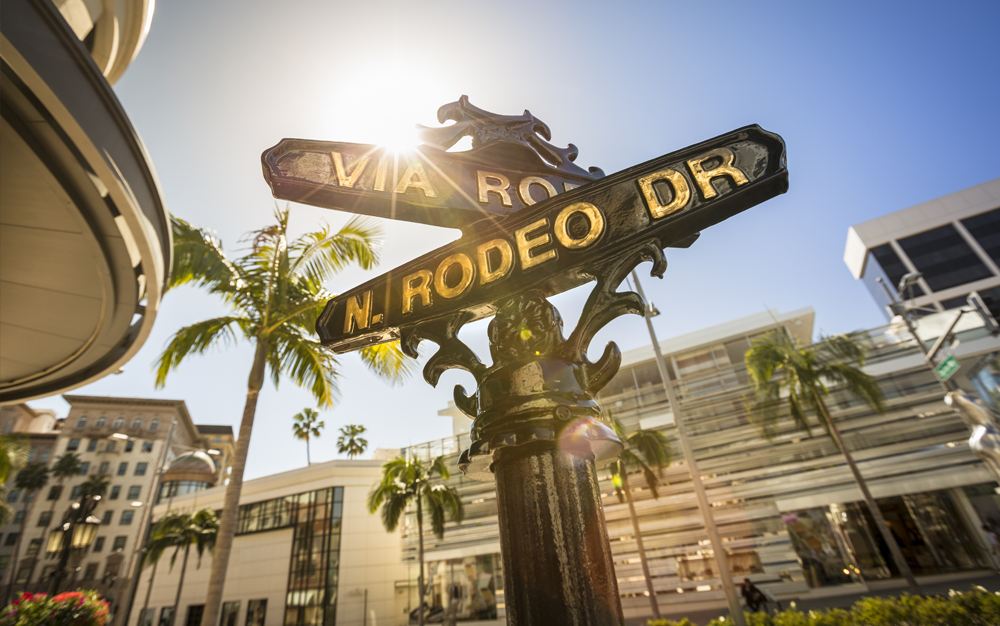 Rodeo Drive
Beverly Hills itself is known as a stars' enclave and it's also where one of LA's most famous two-mile shopping streets, Rodeo Drive, is found. Immortalized in "Pretty Woman" the stores are upscale: Burberry, Cartier and Gucci sit alongside homegrown jeweler Harry Winston and fashion brand St John.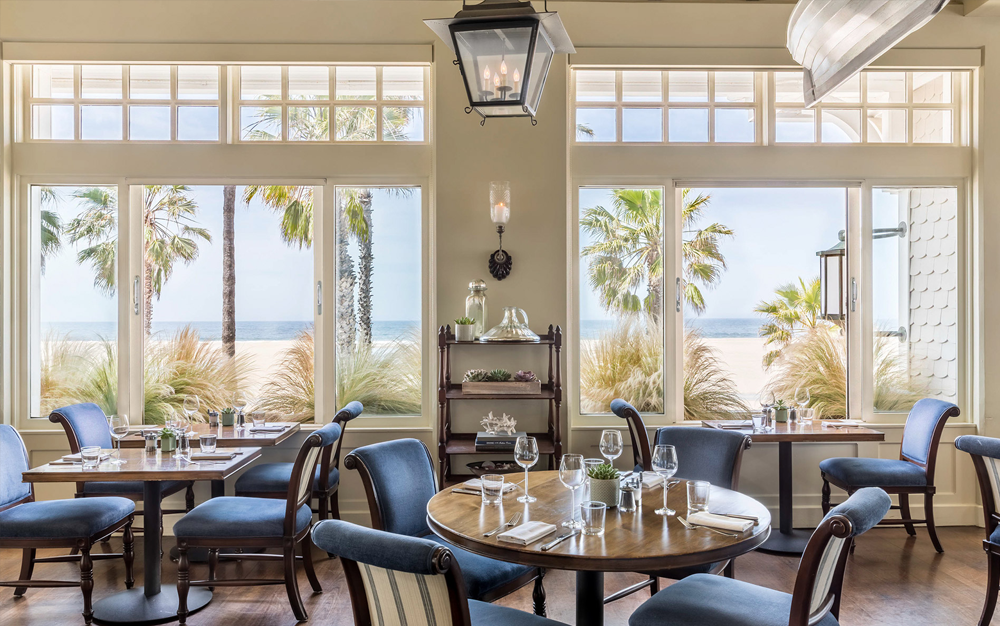 Shutters on the Beach hotel
Shutters on the Beach in Santa Monica provides relaxed beachside glamour, and Goop itself praises the hotel for its location: "An ocean-side path stretches miles in either direction. Bike rental kiosks dot the beach and there's obviously welcoming surf just a few steps away – it really don't get much better."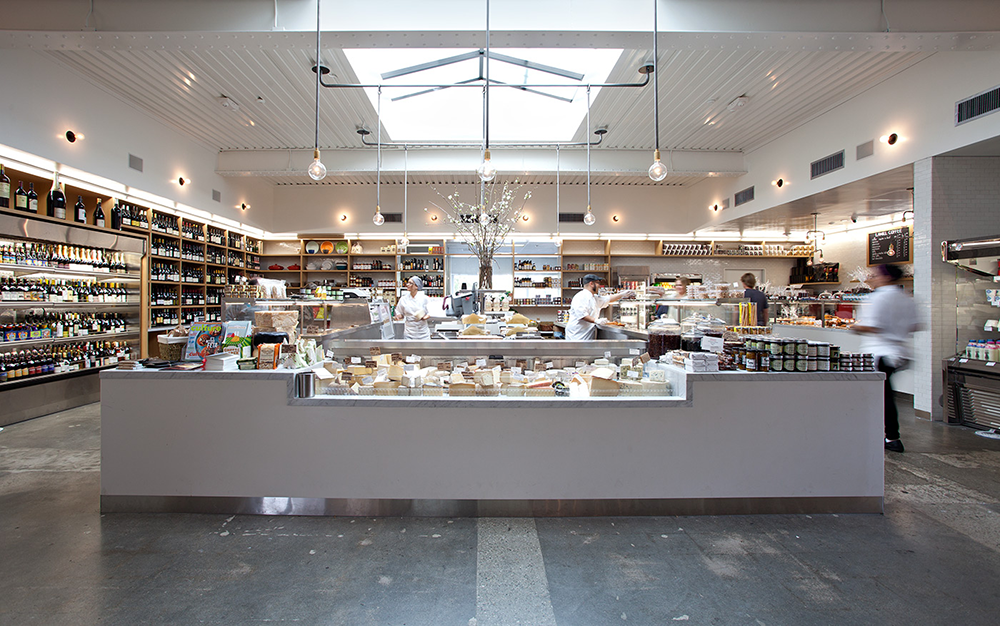 Brentwood Country Mart
The mart is a shopping and food center in Brentwood, in the west of LA, where larger brands such as skincare retailer Space NK and Christian Louboutin sit next to smaller boutiques. It's also home to the first GoopLab store, on the site of a candy shop Paltrow visited as a child. The store sells clothing, jewelry and its own range of health and beauty products. A Goop-label scented candle costs $72, while a white Jean Poplin shirtdress is $395.
The art district lies on the eastern edge of downtown LA and it's considered one of the hottest areas in the city. It's an area Paltrow explores with her family. "I also really love downtown LA — the arts district which is this like very emerging neighborhood and there are incredible restaurants there. So we venture down there a lot," she told "Trailblazers."
Two of the more popular places to visit are The Broad and the Museum of Contemporary Art, both focusing on works created post 1945, and standing within a stone's throw of one another on Grand Avenue.
LA is three hours behind EDT.
The Broad
The Broad — pronounced "Brode" — opened in 2015 and houses 2,000 postwar and contemporary pieces in a striking building designed by Diller Scofidio + Renfro. The architects call the space "the veil and the vault," because it's both a museum and a storage facility for the Broad family's collection.
Stored art is usually kept away from art gallery visitors, but at the Broad they can clearly see the vaults from two landings, and the museum also has a Cool Room which houses photography and film from the likes of Cindy Sherman and Iranian visual artist Shirin Neshat. The vault also makes lending pieces easier, as art is held on wire racks that are easily accessible to staff.
The permanent collection houses works from artists such as Cy Twombly, Jeff Koons and Jean-Michel Basquiat, while a collaboration with London's Royal Academy featuring more than 100 pieces by Jasper Johns will begin in February 2018.
The gallery also has a restaurant, Otium, chef Timothy Hollingsworth's first standalone project, using ingredients grown in its mezzanine garden.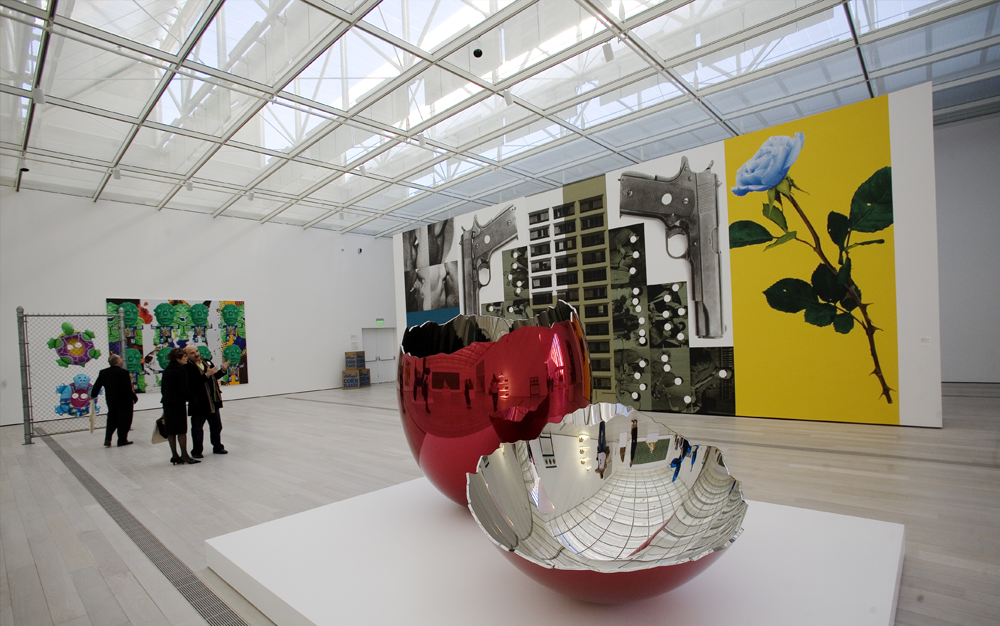 The Museum of Contemporary Art
The Museum of Contemporary Art on Grand Avenue (known as MOCA Grand) has a collection of around 7,000 objects from around the world, and was opened in 1983. Visitors can see works by the likes of Andy Warhol, Mark Rothko and Alberto Giacometti; go on a Thursday evening and admission is free.
The museum also has another outpost in a former police car warehouse in Little Tokyo's Historic District, the Geffen Contemporary at MOCA, and is currently showing an installation from Argentinian sculptor Adrian Villar Rojas. Meanwhile, its West Hollywood Pacific Design Center gallery shows a mixture of architecture and design displays and is part of a larger complex where designers work and exhibit.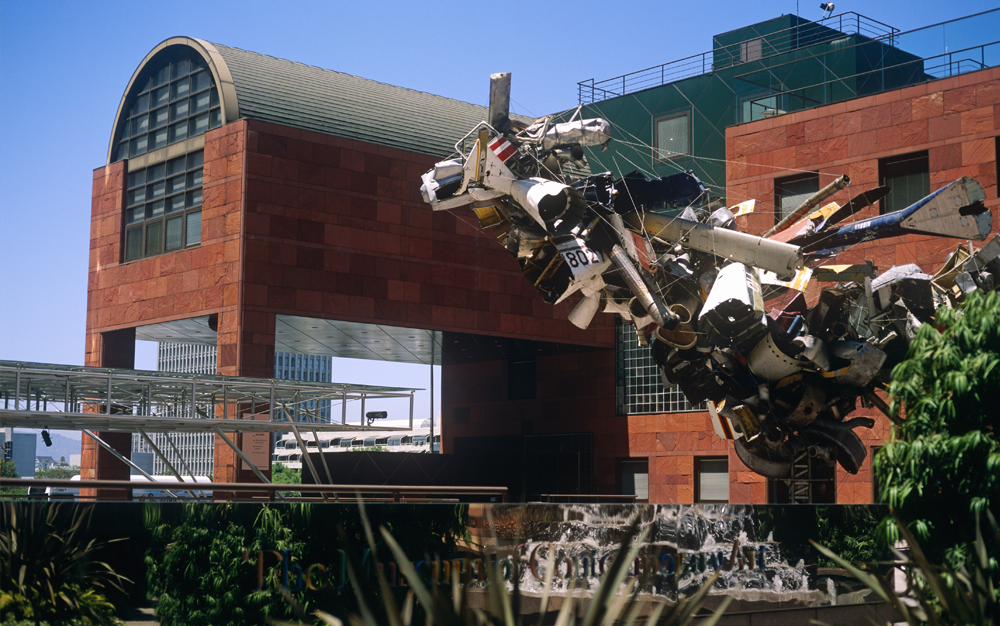 "It's an incredibly diverse city and it's really fun to get lost. We go on 'foodie adventures,' we say in my house. And we go to far flung corners of the city to try dim sum or tacos," Paltrow told "Trailblazers."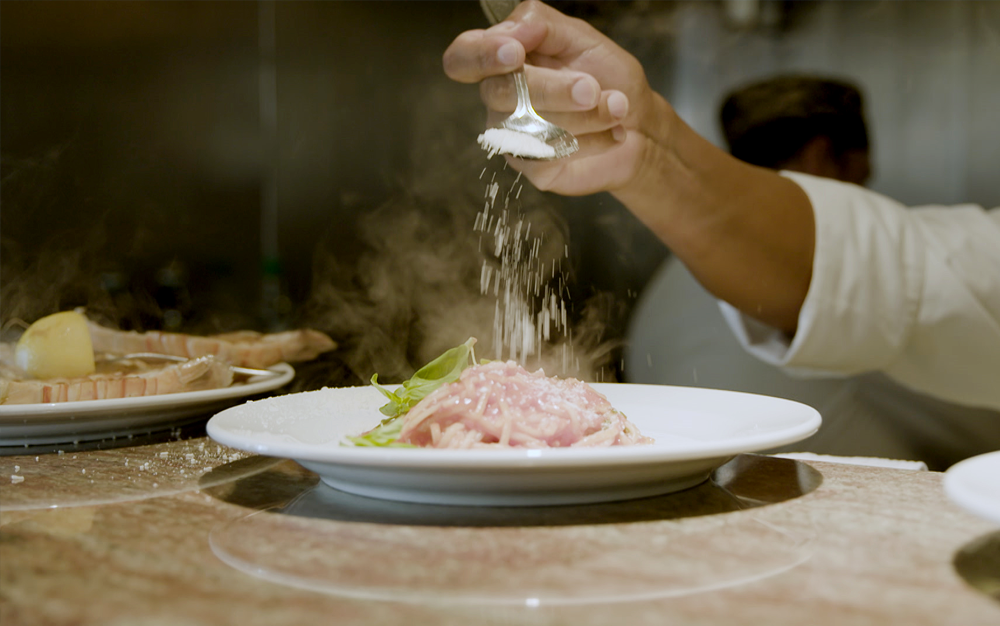 Il Ristorante di Giorgio Baldi
Giorgio Baldi's is "very much somewhere my family would congregate, and now I bring my children," Paltrow told "Trailblazers." Among her favorite dishes are a Japanese sea bass Carpaccio with avocado and oranges, and spaghetti with tomato and basil sauce.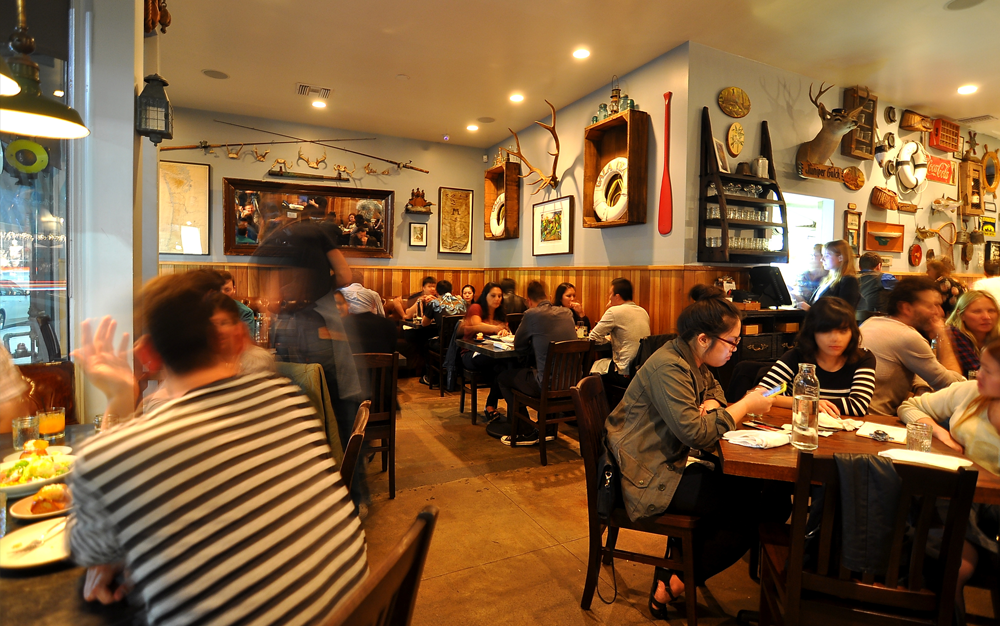 Son of a Gun
"Heaven" is how Paltrow describes Son of a Gun's mini lobster rolls, and the nautical-themed restaurant is also known for its fried chicken sandwich. Owners Jon Shook and Vinny Dotolo also run meat specialist Animal, and relaxed Italian Jon & Vinny's, among other eateries.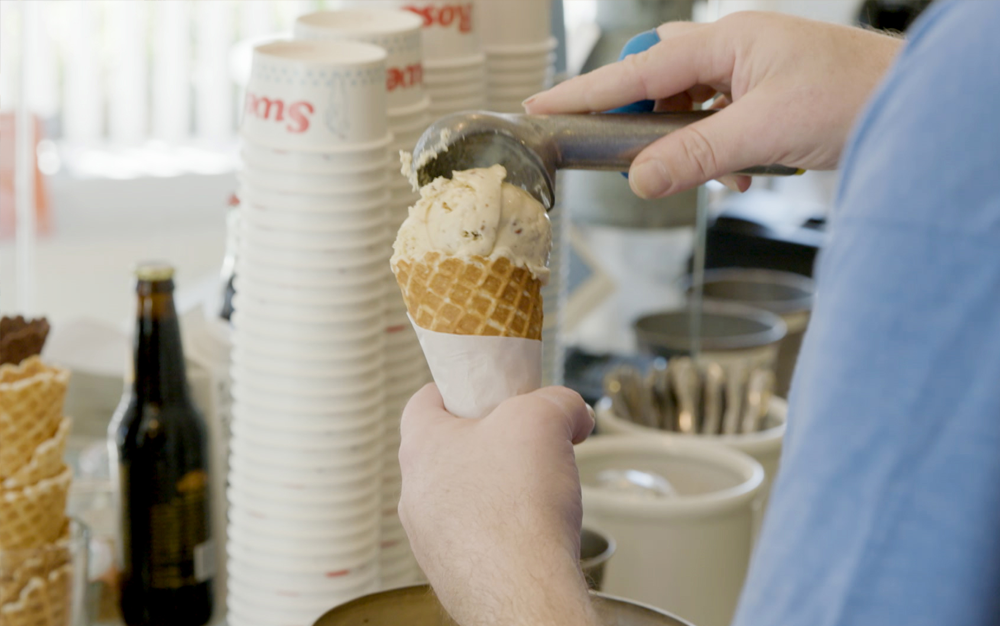 Sweet Rose Creamery
Sweet Rose Creamery makes batches of ice cream each day in its Santa Monica kitchen, and has five branches across LA. It also runs kitchen tours and hosts birthday parties, and serves classics such as salted caramel and mint with chocolate chips, as well as dairy-free varieties.
Credits
Writer: Lucy Handley
Design and code: Bryn Bache
Editor: Matt Clinch
Presenter and Executive Producer, Trailblazers: Tania Bryer
Executive Producer, Trailblazers: Martin Conroy
Associate Producer, Trailblazers: Michelle Blackwell
Images: CNBC, Getty Images, Hotel Bel-Air, Shutters on the Beach, The Broad, Brentwood Country Mart, Sweet Rose Creamery and Son of a Gun.