Housing stocks are getting crushed.
Two major homebuilder stock-tracking ETFs, the ITB and the XHB, are on track to post their worst years since 2008 — and some strategists see further downside.
Lennar and KB Home fell more than 2 percent Wednesday after Credit Suisse downgrades, along with Home Depot and Lowe's. The firm was particularly bearish on the group given weak housing starts data and rising interest rates.
Erin Gibbs, portfolio manager at S&P Investment Advisory Services, said the group's low valuation may appear cheap to investors, but she's raising a warning about homebuilders' next move.
"They're trading at seven times forward earnings, which sounds super cheap and a great entry point, but they're just on a steady decline. We haven't seen any signs of stabilization," Gibbs said Wednesday on CNBC's "Trading Nation."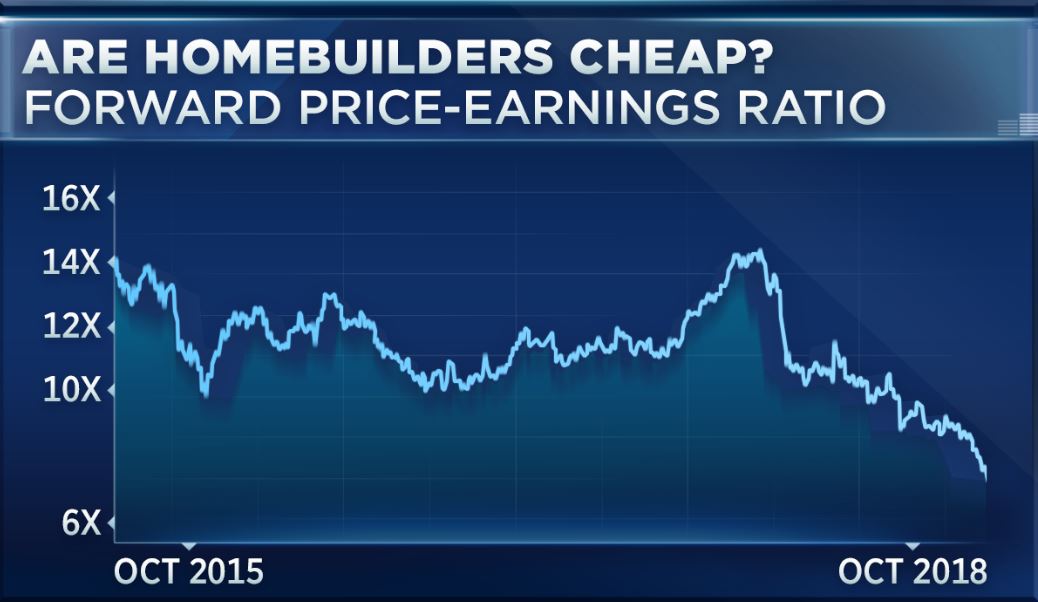 "When you look at the fundamentals, the profit growth for next year has been cut by one-third just in the last six months. That's a big drop," she said, noting headwinds like the rising cost of materials and weakening home sales.
From a technical perspective, the stocks could see a bounce, but perhaps just in the short-term, said Miller Tabak equity strategist Matt Maley. Rising interest rates caused Maley to go negative on the group in February.
He noted Wednesday on "Trading Nation" that the ITB, which is down 31 percent from its 2018 high, is "getting very, very oversold on a short-term basis. If you look at the weekly [relative strength index], it's the most oversold it's been since 2011, and it's testing its 200-week moving average. That line provided very good support the last couple of years, so I think we're getting set up for a sharp, short-term bounce."