Warren Buffett's Berkshire Hathaway reported its third-quarter holdings on Wednesday, revealing a new $4 billion stake in J.P. Morgan Chase.
The latest addition to the "Oracle of Omaha" portfolio emphasizes Berkshire Hathaway's growing confidence in the U.S. banking system, with half of the firm's top positions in some of the nation's largest banks.
Here are Berkshire Hathaway's largest holdings by market value.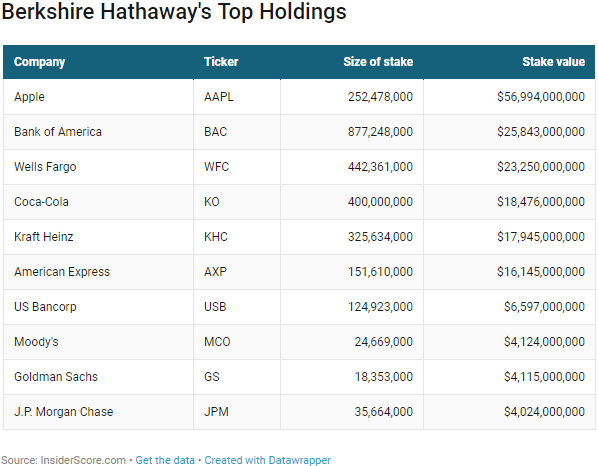 Watch: Watch Warren Buffett's in depth interview with Andrew Sorkin on the financial crisis