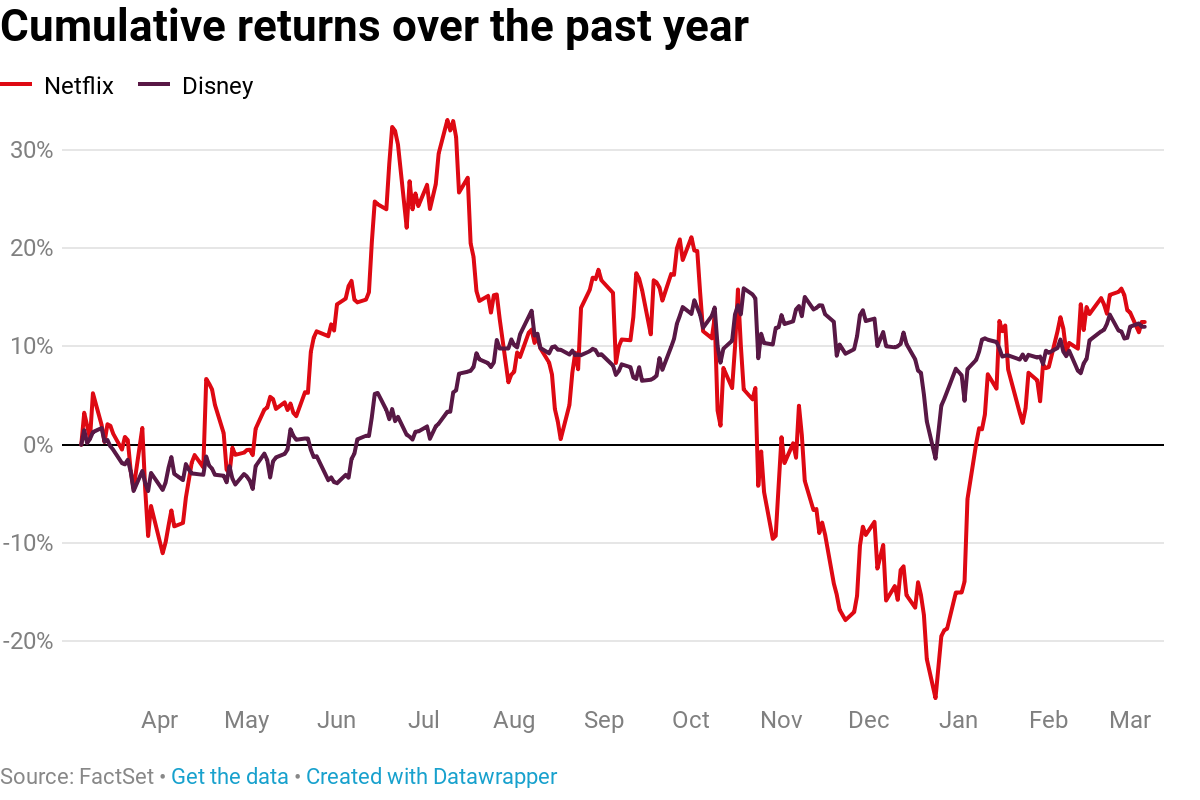 Disney's global popularity and vast content library spell increased competition for subscribers at rival streaming platforms like Netflix, according to J.P. Morgan.
With the company set to launch Disney+ late this year, analyst Alexia Quadrani told clients to expect the service to eventually draw 160 million subscribers from around the world, more than Netflix's current 139 million.
"While there is little question there are more direct-to-consumer services today than ultimately should survive, we have no doubt that Disney+ remains on the short list of products that should prevail longer-term," the analyst wrote in a note. "Our confidence in the resilient success of Disney+ comes from the company's unmatched brand recognition, extensive premium content, and unparalleled ecosystem to market the service."