I spent the day inside the most expensive hotel suite in America. Despite its astonishing $75,000 a night price tag, I still think it is worth every cent.
The most I've ever spent on a hotel was splitting a $500-a-night room with my best friend in the south of France. But as a segment producer for CNBC, I've been trying to get cameras inside The Mark Hotel's luxurious 10,000-square-foot penthouse suite for almost two years.
The hotel has a strict vetting process, and few people have been inside because of the room's very high price tag (which The Mark confirms is the most expensive in the U.S.; its regular suites start at $1,895). However, the biggest obstacle was that a family had checked in for 16 months (yes, months). When the VIP guests eventually checked out, management approved my request, making it the first time TV cameras have ever been given access.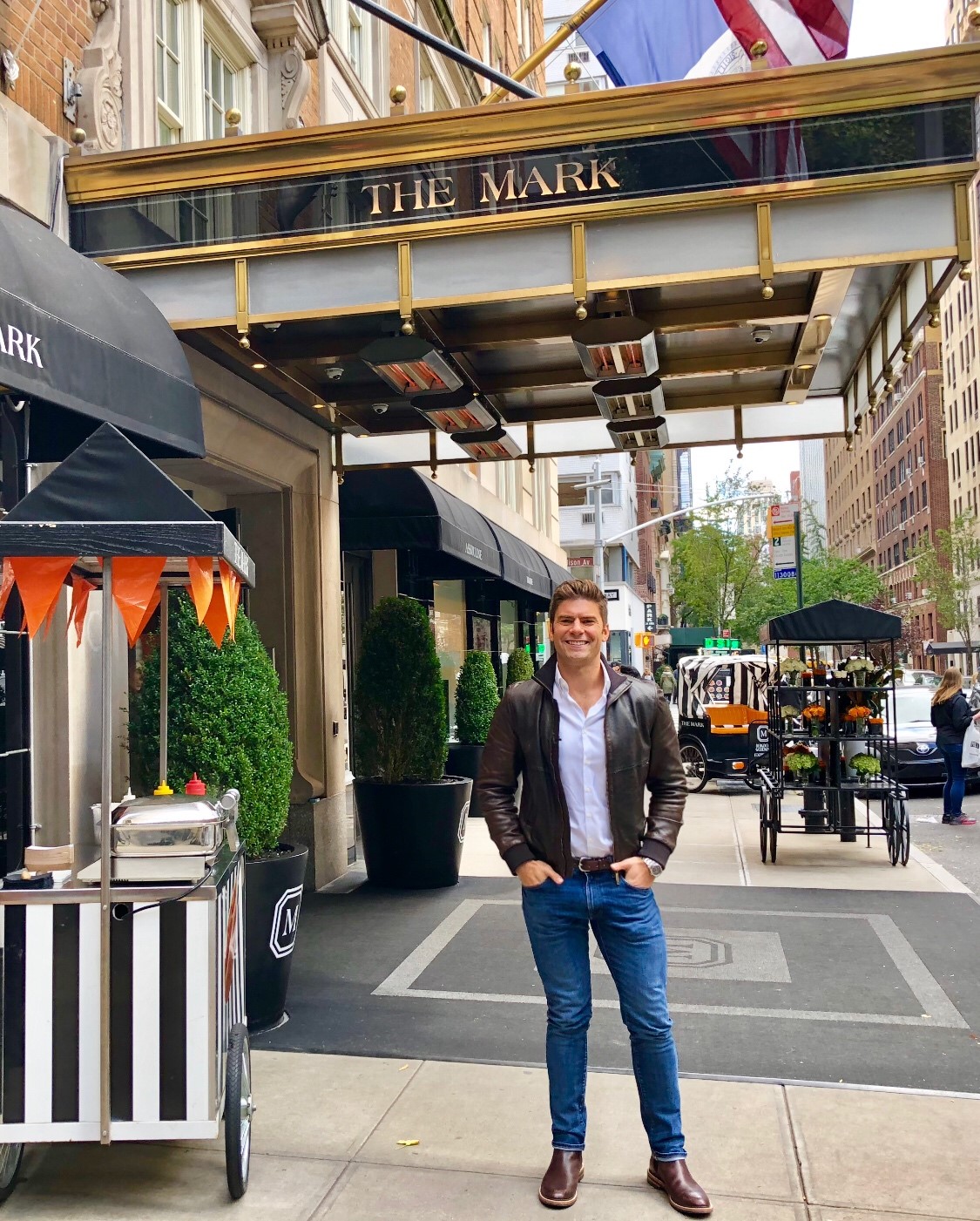 CNBC's Chris DiLella outside The Mark
So what is it like?
The moment I step into the lobby of The Mark, on New York City's Upper East Side, my eyes are drawn to the bold, black-and-white-striped marble floors.