Stocks are giving investors whiplash.
The S&P 500 touched its lowest level in five months on Tuesday, only to rally and end the day down by around half of a percent. The index is now down 6.81 percent from its high hit just over a month ago as of Tuesday's close.
Technical analyst Todd Gordon of TradingAnalysis.com is eyeing one level that could be the line in the sand for the rally.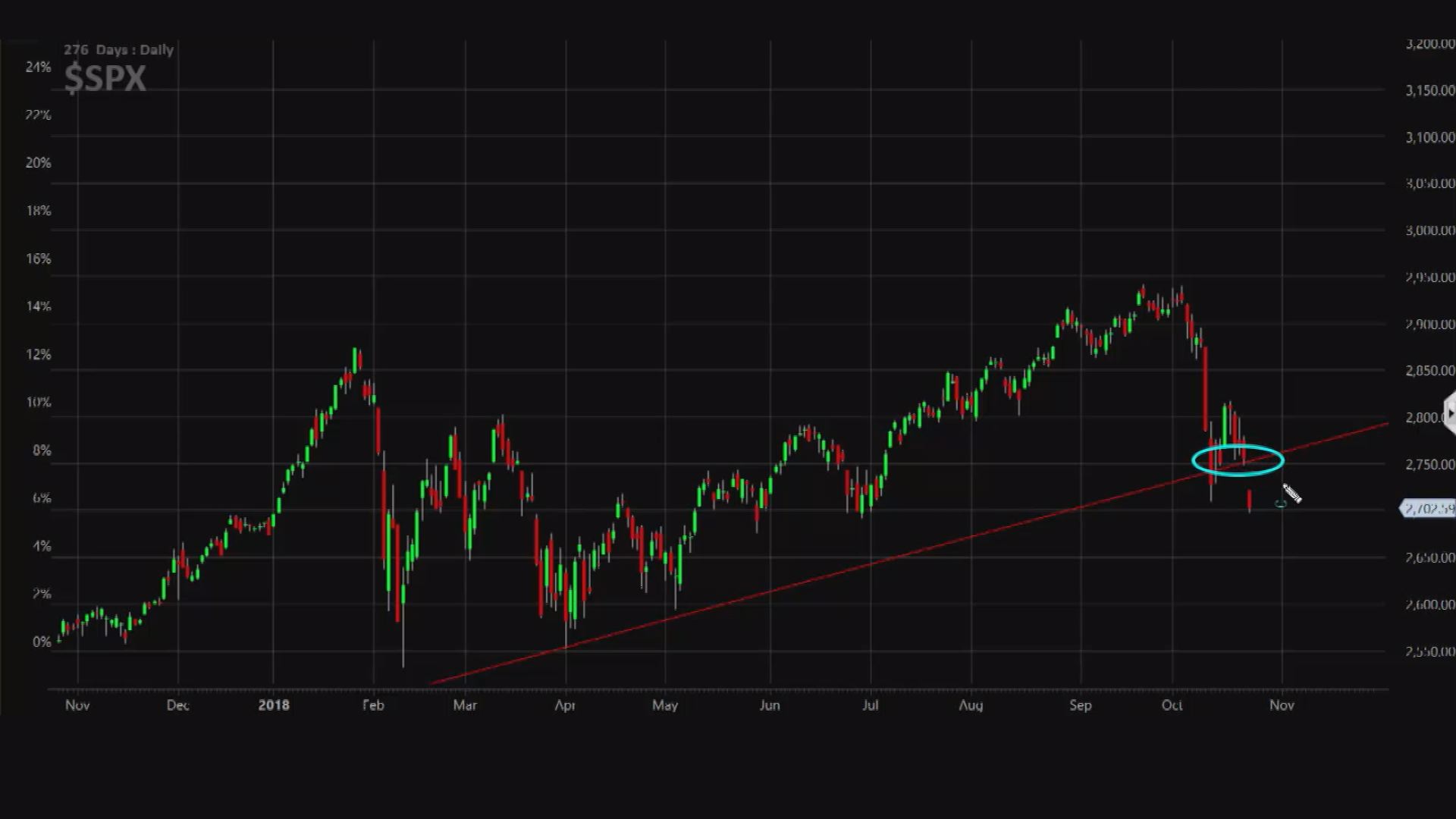 Looking at a long-term chart of the S&P 500, Gordon points out that an uptrend that's been in place since 2016 has acted as support for the market whenever stocks have fallen. But the latest sell-off has sent the S&P plunging below the uptrend line "with quite a vengeance," according to Gordon, to the point where he believes more pain could be ahead.
Gordon said the S&P needs to hold the 2,545 level, but "a retest of the 2018 lows is entirely possible." The S&P 500's low for the year was 2,532.69 during the Feb. 9 trading day.
But should the index break below 2,545, just how bad could the sell-off be? Gordon is eyeing a 50 percent retracement in the S&P 500, meaning that 2,372 is the next trouble spot for him in the index.
"If we get below 2,372, then I think the retracement will be much deeper," Gordon said Tuesday on CNBC's "Trading Nation," further adding that "even 2,000 is possible" on the S&P should that occur.
The S&P 500 closed at 2,740.69 on Tuesday.