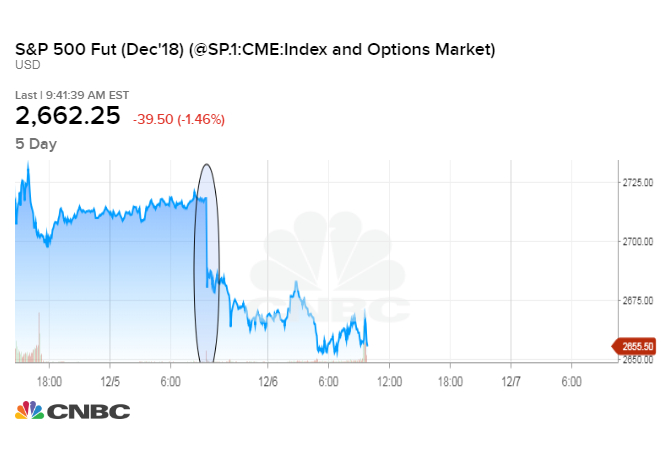 The stock market sell-off on Thursday began with a mysterious overnight plunge in equity futures that caused the CME Group to halt trading in several intervals.
When futures opened for trading at 6 p.m. ET on Wednesday, the eMini S&P 500 futures fell as low as 1.8 percent in a sudden move on above average volume.
The CME Group said it had to intervene with multiple 10-second pauses to prevent a steeper decline in the equity futures.