Hong Kong: The Fintech Fast Track
Despite the disruption of Covid-19 around the world, Hong Kong has managed to maintain its competitiveness and economic activities, especially in financial services sector.
The resilience can be attributed to proactive and resourceful government support, vigor and resilience of the Hong Kong people, and world-class fund raising platform. Coupled with a massive financial services sector, these factors provide a strong foundation to support the fintech communities in Hong Kong.
The Global Fast Track Programme, part of the upcoming Hong Kong Fintech Week, seeks to expand on the city's fast-growing fintech ecosystem and create more opportunities for business deals and partnerships in the post-pandemic era.
The Covid-19 pandemic has upended the way that people live and do business around the world, but it has come with a silver lining: it has accelerated the fintech revolution.
DIGITAL PAYMENTS ON THE RISE

According to JP Morgan, e-payments in Hong Kong are projected to grow at a compound annual rate of 32 percent by 2021 from an already sizeable base.

WEALTHTECH IS GROWING

In April 2020, fintech unicorn SoFi acquired Hong Kong-based mobile only investing services startup 8 Securities, while in June officials announced the plan to implement a cross-border wealth management pilot scheme that facilitates investment across the Guangdong-Hong Kong-Macao Greater Bay Area.

BLOCKCHAIN IS BOOMING

Around 39 percent of new start-ups are using distributed ledger technology within their operations.
As Edmond Lau, Senior Executive Director of the Hong Kong Monetary Authority (HKMA), noted in May 2020, "86 percent of banks have adopted or plan to adopt fintech solutions across all types of financial service[s]." They are already in good company. Currently, there are more than 600 fintech start-ups in the city alone, making it easy to see why Hong Kong is fast becoming Asia's fintech hub.
Despite disruptions to business plans and global economies, Hong Kong's fintech landscape has gone from strength to strength. Here's how.
Hong Kong's infrastructure helps start-ups weather global crisis
Start-ups face no shortage of challenges on the best of days. Those challenges amplify in times of global crisis, such as now. But Hong Kong's initiatives have kept the city as resilient as ever.
As trade seizes up and cities enter lockdowns, start-ups across the board are facing the multifaceted challenges of having to manage cashflow, changing valuations and remote work to move seamlessly into the new normal. Hong Kong is helping them succeed as we eye the post-pandemic era.
Throughout our history in the past century, Hong Kong has always emerged stronger after each major crisis. Our solid track record of resilience stands as a testimony to Hong Kong's enduring appeal as a world-class destination for fintech companies to experiment, develop and launch into some of the world's largest and fastest growing markets. In order to facilitate this process, we set up the Fast Track programme to connect the innovative fintech companies with Hong Kong government landing supports, potential corporate clients and investors to help fintech startups succeed.
Access to funding and markets
Fintech companies in Hong Kong are eligible for a total of around US$49 billion in funding from several government schemes. Those include the Fintech Anti-epidemic Scheme for Talent development (FAST), which is setting aside US$15.4 million to help create 1,000 new jobs now and boost Hong Kong's fintech talent pool for the post-Covid future, as well as innovation and technology support and overseas expansion support.
Hong Kong's resilience is evident from the capital raising activities in recent years as well. For instance, Hong Kong had a US$3.92 trillion market capitalization on the Hong Kong Exchange (HKEX) as of September 2019—giving Hong Kong one of the five biggest total market values in the world.
In 2019, the HKEX ranked no. 1 globally for IPO fundraising, marking the seventh time in 11 years that Hong Kong has topped the global rankings.
A robust private investment landscape makes it even easier for start-ups to get the capital they need to grow. Hong Kong fintech start-ups raised US$1.1 billion in private capital from 2014 to 2018. According to Accenture, in 2019, fintech investment nearly doubled to HKD2.92 billion (US$376 billion) and recorded a 32 percent jump in the number of deals compared to 2018.
When it comes to market accessibility, EY reported that Hong Kong enjoyed a 67 percent consumer fintech adoption rate as of 2019. That figure climbed rapidly from 32 percent just two years prior, signalling a widespread embrace of tomorrow's technology today. Hong Kong's eight virtual banks, a key pillar for the impending smart banking era, have helped boost the pace of digital transformation and adoption.
Progressive Programmes Keep Hong Kong Moving Forward
FAST Funding and Support
The HKD120 million (US$15.4 million) Fintech Anti-epidemic Scheme for Talent development — or FAST — entitles fintech companies to a year-long salary subsidy of up to HKD10,000 (US$1,300) per month for talent recruitment in fields that range from product and business development to IT, legal, compliance, marketing and more.
The Hong Kong government also offers funding assistance for start-ups in any industry, across every stage: set-up, business development, research and development, hiring, fundraising and expansion.
According to estimates by Invest HK, each eligible fintech company that lands in Hong Kong can get anywhere from US$111,000 to US$2.6 million in Hong Kong government support.
Cross-border Growth
A new pilot scheme is facilitating cross-border investment in wealth management products across the Guangdong-Hong Kong-Macao Greater Bay Area (GBA). The newly announced GBA Wealth Management Connect will allow residents in Hong Kong to open investment accounts with banks in Mainland China to buy qualified wealth management products, and vice versa for residents in Guangdong province.
The measure strengthens financial cooperation within the Greater Bay Area, which has a combined population of 71 million generating a GDP of US$1.6 trillion, further cementing Hong Kong's status as the world's biggest offshore renminbi hub.
Stable and Resilient Capital Market
The Hong Kong bourse again ranked first globally in IPO proceeds, despite global uncertainties, reaffirming its status as the world's top IPO hub.
By the end of 2019, Hong Kong had completed some 184 IPOs and raised a total of HKD 315.5 billion (US$40.4 billion), with a new high of 169 new Main Board listings. In the first half of 2020, the HKEX ranked third globally, having raised HKD 87.2billion (US$11.25 billion) from 54 IPOs on Main Board, up 22 percent from the prior year.
Case study:
Kristal.AI
The Problem
Over the past year, Kristal.AI — the Hong Kong-based wealth management start-up that uses AI technology to offer personalized, automated portfolio advisory and allocation based on a consolidated view of savings and risk profiles — has confronted constant disruption and the Covid-19 pandemic.
How Hong Kong has helped
The wealth management center of Asia, Hong Kong offers various schemes to start-ups like Kristal.AI to help reduce operation costs, support talent retention and keep growth targets on track despite market disruptions.
Vivek Mohindra, Co-Founder and Responsible Officer, Kristal.AI, says the company has benefited from the following schemes:
Anti-epidemic Fund, including the Employment Support Scheme (ESS)
FinTech Anti-epidemic Scheme for Talent Development (FAST)
At the same time, he notes that the disruption caused by the pandemic has helped the company's technology gain a foothold. "With more people working from home, we have already seen wider adoption and a 30 percent upsurge in weekly active users after the outbreak of coronavirus when compared to the end of 2019," he says.
What's next
In January, Kristal.AI closed a US$6 million Series A funding round, bringing its total funding to US$11 million. The company now intends to expand across Asia-Pacific, bringing personalized wealth management to the fingertips of thousands of investors.
The Hong Kong start-up ecosystem continues to be robust and enjoy a lot of financial and other support from the government. The strong regulatory environment provides comfort to offshore investors planning to use financial entities located here for their transactions.
Global Fast Track Programme of Hong Kong Fintech Week
Hong Kong's foothold as a fintech hub is supported by timely, focused action. Now entering its fifth edition, Hong Kong Fintech Week is a highlight of the annual calendar for fintech companies and corporate executives alike — especially its hallmark event, the Global Fast Track Programme.
The programme is a business-driven one-stop platform that builds tighter connections between innovative fintech companies and corporate players. Fintech solution providers from across the world pitch to Corporate Champions, select panels of executives representing major financial institutions and companies seeking solutions. They are then matched for one-to-one meetings, designed to deepen discussions around opportunities for collaboration, partnerships and business deals.
The best of the best will pitch at Hong Kong Fintech Week to the panel of investors, who will identify their company (or companies) of interest and offer up to US$1 million of investment commitment per project upon further due diligence and exclusive investment discussions. All, however, walk away with the information they need to know about launching business in Hong Kong, such as the government landing support, which ranges from US$111,000 to US$2.6 million for each eligible applicant. They also make key connections, courtesy of the Fast Track Village during the Hong Kong Fintech Week 2020.
Past participants are already transforming the way we make payments or borrow money. This year, the Fast Track Programme will power up fintech companies with potential deals and funding through the Covid-19 crisis, transforming the financial services industry for the exciting, disruption-ready future ahead.
Insights from fintech leaders and Corporate Champions of Global Fast Track Programme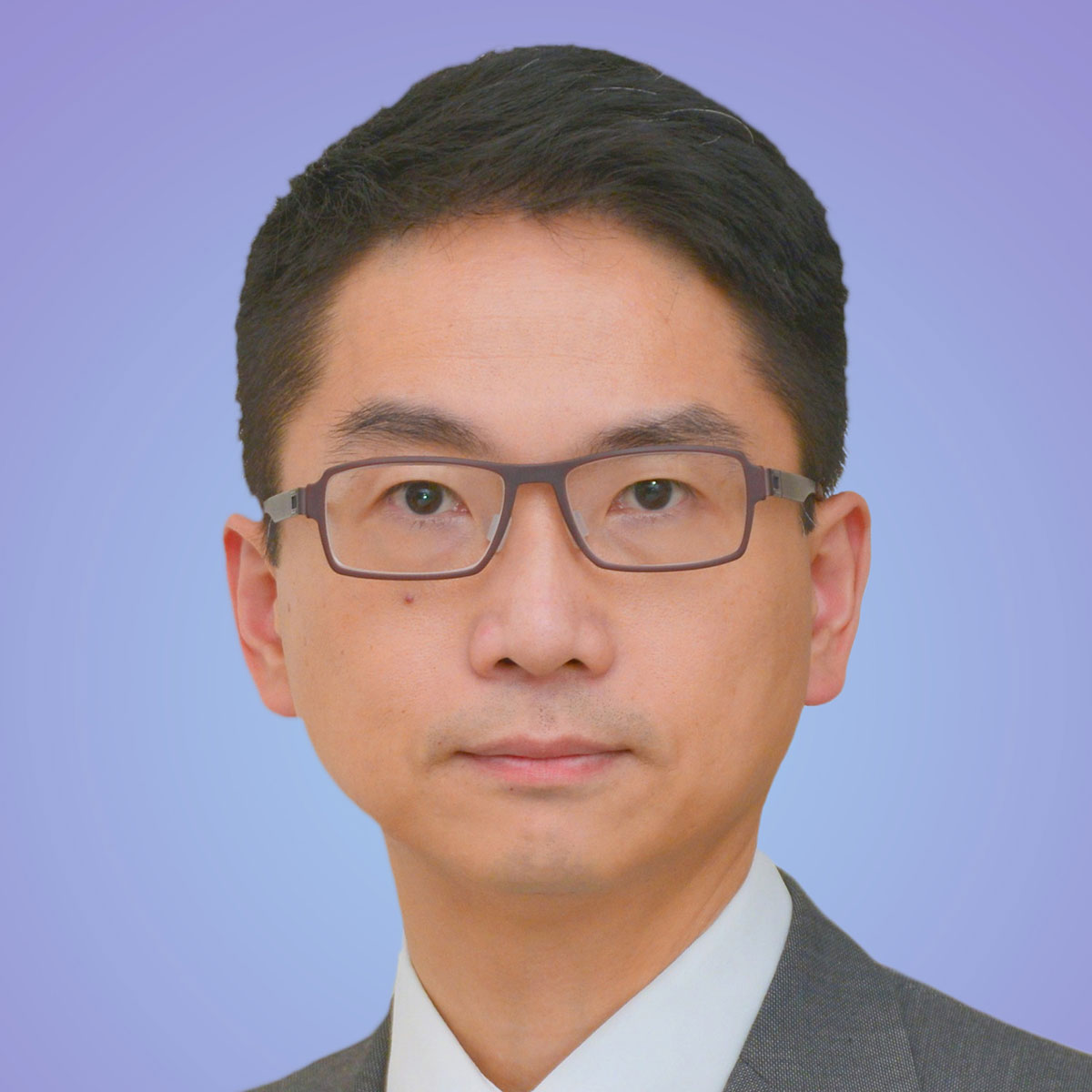 "The Global Fast Track Competition brings together international experts from the public and private sectors to explore innovative ideas and technology to enhance different financial functions from retail and commercial banking to regtech, wealthtech and capital markets. We are particularly looking for participants with innovative solutions that assist in solving pressing issues in the trade finance sector; and those that will help improve SMEs' access to finance, benefit financial institutions around the world, and ultimately facilitate the digitalization of the worldwide trade finance landscape."
"Through the Global Fast Track Programme, we hear about new solutions and concepts from around the world very early on. For companies like HKEX, this can lead to some very direct business results. This year, we are looking for firms working on trading and execution technologies, and not just in a low-latency environment. We are looking at data anonymization and data fingerprinting. We are looking at novel asset registry and repository models around asset sovereignty. We are also keen to explore how to manage large volumes of legal and regulatory correspondence."
"As we grow, AMTD will continue to look for more innovative companies to join our SpiderNet ecosystem and broaden the diversity of our portfolio's overall profile. More importantly, we are looking for passion and the entrepreneurial spirit in the founders and owners of companies to be shortlisted through the Global Fast Track Programme, and the proposed solutions and value propositions of those companies should be unique, creative and effective in addressing the market's needs by disrupting traditional customers' journeys."
"We have seen a vibrant fintech ecosystem taking shape here in Hong Kong in recent years, [and] HKFTW Global Fast Track Programme is an excellent incubator to enable start-ups and fintech cluster companies to showcase their creative work and share their visions. We believe our candidates should have the following qualities: entrepreneurial with the stamina and knowledge to face up to challenges, innovative and creative with user-friendly and practical solutions to real-world problems, able to work together to solve problems, diligent and patient with a can-do attitude."
Q&A with a fast track participant: Aizen Global
Q: What was your experience as a participant in the Fast Track Programme?
A: It has put us on the fast-track to expand our presence in Hong Kong and across the APAC market. InvestHK and Finnovasia were very supportive in helping us grow and have given us exposure to different corporate clients and investors.
Q: What do you think participants can look forward to, as part of the competition?
A: Companies looking to grow their business in Asia can use Hong Kong as a launchpad. Fast Track Competition provides great opportunities for overseas start-ups to get exposure to key corporate clients and investors across Asia, as well as partners and regulators who are committed to helping companies scale in Hong Kong.
Q: Since participating in the competition, what are some of the growths/developments your company has undergone? How much of this growth can be attributed to the exposure and networking you were able to garner through participation in the competition?
A: We have been building successful use cases in digitization projects with financial institutions in Korea, successfully validating the business impacts of AI in underwriting, fraud detection, product development, and more. The track record of winning at a leading fintech competition enabled us to show our global competitiveness and scalability to our potential clients and investors (recently secured a Series B round funding from a state-led fintech innovation fund, K-Growth, led by major Korean banks).
We are also looking to redesign digital banking using our Automated Banking Operating System (ABOS), along with newly launched virtual banks and companies in Southeast Asia to let them offer banking services faster via our Banking-as-a-Service model.
Fast track your next success at Hong Kong Fintech Week
As the spread of Covid-19 forces us to change the way we live and work, fintech is surging in Hong Kong — a sign that the future of the financial services industry is here. Over 50 percent of fintech companies operating in Hong Kong see it as a base for global expansion, with just as many looking to expand in the Greater Bay Area. The landscape is evolving and growing rapidly.
With Hong Kong Fintech Week coming up this November, uniting investors, decision-makers, and government representatives with the innovators set to transform fintech in the future, the ecosystem is only getting stronger.