Beijing is a city of contrasts. It's a place steeped in over 3,000 years of history that's positioned itself firmly in the future. It's a crowded metropolis of nearly 22 million people that still offers peaceful places of relaxation.
CNBC's "Trailblazers" presenter Tania Bryer discovered China's capital Beijing through the eyes of one of its most famous residents, the musical superstar pianist Lang Lang. Together they explored the venues that inspired his music, his favorite places to eat dumplings and Peking duck, and Beijing's maze of backstreets known as hutongs.
China's GDP per capita is $8,123.20, according to World Bank data.
Lang Lang is born in Shenyang, Liaoning, China.
Lang Lang begins piano lessons at the age of three.
Lang Lang wins first place at the Shenyang Piano Competition.
Lang Lang moves to Beijing to study. Only his father accompanies him; his mother stays behind in Shenyang to work.
At the age of nine, Lang Lang is expelled from his piano lessons for 'lack of talent', but several months later gets into the prestigious Central Conservatory of Music in Beijing.
Lang Lang wins several prizes, including first place at the International Tchaikovsky Competition for Young Musicians in Japan.
Lang Lang moves to the U.S. to study at the Curtis Institute of Music in Philadelphia.
Lang Lang performs his debut concert at Carnegie Hall in New York City.
Lang Lang releases "Tchaikovsky, Mendelssohn: First Piano Concertos".
Lang Lang releases an album of traditional Chinese music, "Dragon Songs".
Lang Lang and seven year-old Li Muzi perform part of the Yellow River Cantata at the opening ceremony of Beijing's Olympic Games.
Lang Lang launches his International Music Foundation, to support children in learning and performance.
Lang Lang publishes his autobiography, "Journey of a Thousand Miles: My Story"
Lang Lang is honored with the Crystal Award by the World Economic Forum in Davos.
Lang Lang becomes a UN Messenger of Peace, with a focus on global education.
Lang Lang is named a cultural tourism ambassador to New York, aiming to encourage Chinese travelers to the city.
Lang Lang signs to Universal Music Group. His first release will be popular music album "The Piano Book".
Lang Lang is now a global superstar, a rare classical to mainstream cross-over artist. He's sold millions of albums, topped numerous charts, and is the go-to virtuoso for royalty, presidents and world leaders. His electrifying performance at the 2008 Olympics may have catapulted Lang Lang into the global spotlight, but his journey and relationship with the city of Beijing began decades earlier.
When he was just nine-years-old, his family decided he should leave his home town of Shenyang, and audition for the prestigious Central Conservatory of Music in the capital. Only his father accompanied him; his mother stayed behind to work.
Transit passengers from the U.S. and much of Europe can stay up to 72 hours in Beijing without a visa. For longer stays, a visa is required. Check with your local Chinese embassy before traveling.
"For three months, I did not have a teacher… and I thought my career was over as a pianist, and I should go home."
Lang Lang
Lang Lang told "Trailblazers" he felt very homesick. "Coming here, my father quit his job, and we rented the most cheap, the $15-a-month apartment, and study with a new teacher, with (a) completely different environment. It was very difficult, and I, I did not really enjoy (it)," he said.
Around the same time, he thought his musical career was over, because his teacher dropped him. "For three months, I did not have a teacher … and I thought my career was over as a pianist, and I should go home."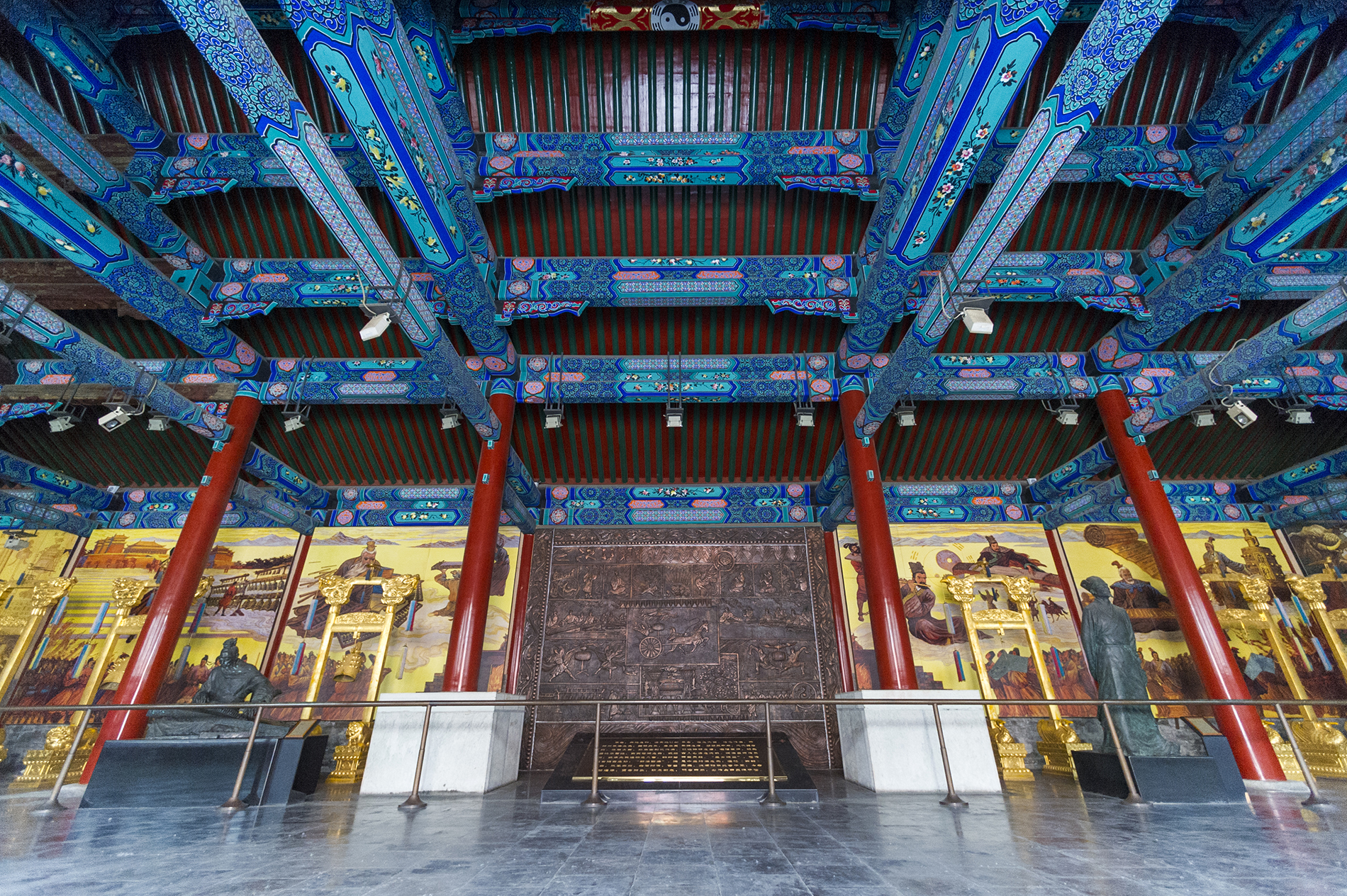 Growing up in Beijing, Lang Lang sought solace and inspiration at the Temple of Heaven. Originally constructed during the Ming Dynasty in 1420, the temple is a series of altars set in lush parklands. In ancient times, emperors would visit and in elaborate ceremonies they would pray to heaven, asking for prosperity throughout their empires, pay their respects to their ancestors and in the winter solstice ceremony pray for a bountiful harvest.
"As a kid, I came, I think every month, I try to get some inspiration here, and Temple of Heaven is somewhere that you can pray to the spiritual... and this is where the old emperor prayed to the god, to the heaven and that's why it's called The Temple of Heaven," he told "Trailblazers".
The temple actually includes several ancient buildings and gardens, spread over nearly 700 acres and surrounded by pine woodland. Built during Emperor Yongle's reign in 1420, it was renovated and added to in the 16th and 18th centuries. It is one of the world's largest constructions for worshipping God, and features separate altars for sacrifices to heaven and earth. Along with the Summer Palace, it was recognized as a UNESCO World Heritage Site in 1998.
"As a Chinese, I think we should be really treasuring our old culture," he said, and he had even played a concert at the temple.
Part of The Temple of Heaven continues to have a massive influence on Lang Lang's career, a series of buildings called the Divine Music Administration. In ancient times they housed as many as 2,000 musicians that played at the Emperor's ceremonies.
The temple is a great example of old China, and watching a performance there reminded Lang Lang of the country's history. "And sometimes, I've found, in the world of today, that we are so into this, everything fast, everything connected, sometimes we forget …'Where did we come from, before?'."
"And, and those natural reactions, sometimes inspire us the most, and you have this real touch of the history, and then you feel that, as humans, developing, we should never forget our roots."
Chinese New Year is the peak travel season, and in 2018 it falls on February 16. 2018 is the year of the dog.
The National Centre for the Performing Arts
"Here you have four different performing arts spaces."
Lang Lang
Today, Lang Lang is artist in residence at Beijing's National Centre for the Performing Arts, a role that is helping the venue celebrate its 10-year anniversary. During his tenure he will perform four special concerts and a master class that's tied into his philanthropic foundation, which he founded in 2008.
The center is also known as the National Grand Theatre, although locals call it "The Giant Egg". Designed by French architect Paul Andreu, it is an oval-shaped building with a titanium hull that sits in the middle of an artificial lake.
"Here you have four different performing arts spaces. You have the symphonic, and then recital, you know, in one concert hall, and then you have big opera house, in which they do a lot of features. Every year they have five new operas. And then they also have the Chinese theater, with Peking Opera, with the Chinese local art forms and there's the local dance from different parts of China," Lang Lang explained.
Beijing is 12 hours ahead of EDT, so if it's midday in New York, it's midnight in Beijing.
The NCPA aims to be "for the people, for art and for the world," according to its website, and Lang Lang as artist -in-residence for 2017 follows pianist Wang Yuja, cellist Wang Jian and composer Chen Qigang. Lang Lang first performed at the venue at its New Year's Eve concert in 2007, and has given several master classes there. The center attracts international artists such the Rodney Marsalis Philadelphia Big Brass, the Asian Youth Orchestra and German pianist Michael Korstick.
Lang Lang is set to play with conductor Zubin Mehta and the NCPA's orchestra and is planning a gala performance in December as part of the anniversary celebrations. As a hugely successful artist, Lang Lang said it is important for him to give something back to society.
"I think every person in the world should not only take the resources, but to also have the ability to give back to the society. It really shows your love, you know, for the society, and you want to give it back because you are the lucky one who, you know, get(s) a lot of attention," he said.
Alongside the grand structures of the city, Beijing's maze-like network of alleyways, or hutongs, are one of Lang Lang's favorite places to explore, he explained.
"Beijing has a lot of beautiful (places), the Great Wall, Summer Palace … the Forbidden City, and there are many great museums here to show the old Chinese culture and art, and also I really like Beijing's hutongs, you know, the little streets."
"I really like Beijing's hutongs, you know, the little streets."
Lang Lang
More than 3,000 hutongs and courtyards were built in the Yuan Dynasty at the end of the 13th century. But as Beijing modernized, a lot were lost to construction. Now only around 1,000 remain and these are fiercely protected.
"Here … you are in those little streets, and then you see (that) art and craftsmanship. I like those little things … and this is what Beijing is really interesting for," he said
"There's much more protection of the heritage movement. You know, modernization came, everyone wants to live in a big, new, westernized buildings. And now, there's a movement that people are coming back to. Think, 'Wow, the old Beijing is cool, too,'."
The weather is warm and dry in September and October, and pleasant in spring time. It can be very hot in the summer and bitter in winter.
Food is as much a part of Chinese culture as architecture and music and, while Lang Lang told "Trailblazers" his mother's dumplings are the best, one of his favorite places to eat dumplings is The Chinese Garden Restaurant at the Renaissance Beijing Capital Hotel, where Chef Li showed Bryer how to make them.
"(Food), it's almost everything. You know, somehow, when I get into China, I feel hungry already."
Lang Lang
Peking duck is one of Beijing's most famous dishes, and the traditional way of cooking it involves plunging it into water and vinegar, then leaving it overnight with a mixture of Chinese spices in its cavity, before glazing it with sugar and roasting it until its skin is crisp.
Lang Lang introduced "Trailblazers" to Da Dong, a chain of restaurants famous for a modern take on the 700-year-old recipe. Named after chef Dong Zhenxiang, the restaurants were founded more than 30 years ago, and its Peking duck is a mixture of the traditional and modern, like the city itself. A menu of more than 80 pages includes everything from Kobe beef to sliced clams served inside a ball of ice, and an upscale outpost of Da Dong is set to open in New York City this year.
Expect to pay upwards of $200 per night for an upscale hotel in Beijing, and a whole roasted duck at Da Dong costs around $30.
Lang Lang's favorite places in Beijing
Lang Lang clearly loves China's capital and is keen for visitors to feel the same. "I hope that they will first enjoy their time here, and that, including a great art journey, journey of music, journey of the heritage of Beijing, the roots of Chinese culture.
"I think the success of any city is that people (are) in love with that city, and always come back to discover more things. And I hope Beijing will be like that for you," he said.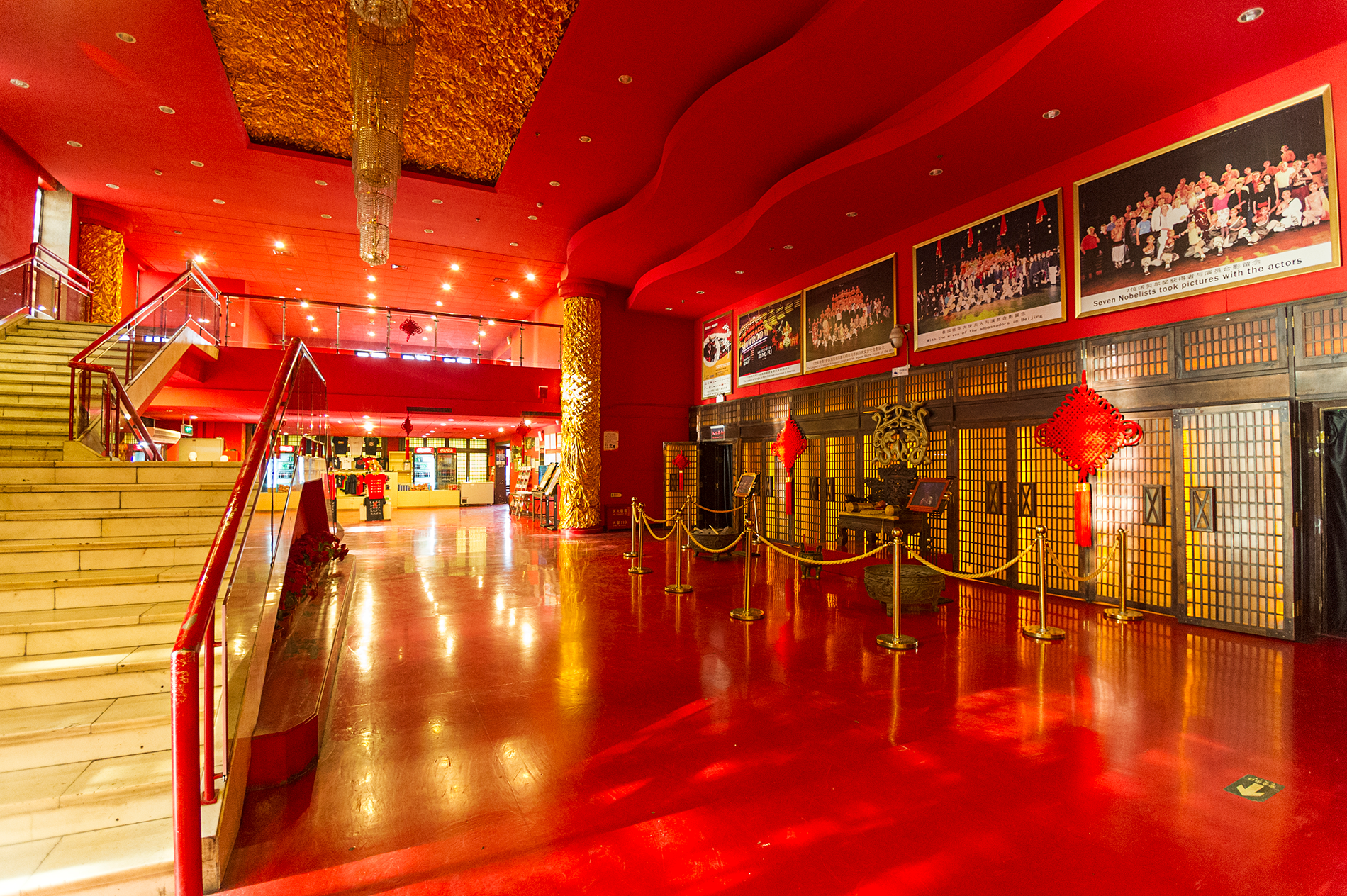 Red Theatre
The Red Theatre is located in Beijing's smallest district, Chongwen, and was a market building until 1945, when it was converted.
The current show, "Legend of Kung Fu", is a celebration of one of China's most ancient art forms and the narrative tells the story of Chun Yi, a boy trying to fulfill his dream of becoming a Kung Fu master. With its mix of traditional martial arts, dance and modern theatre techniques, it has become one of Beijing's must see shows for travellers and Kung Fu enthusiasts alike.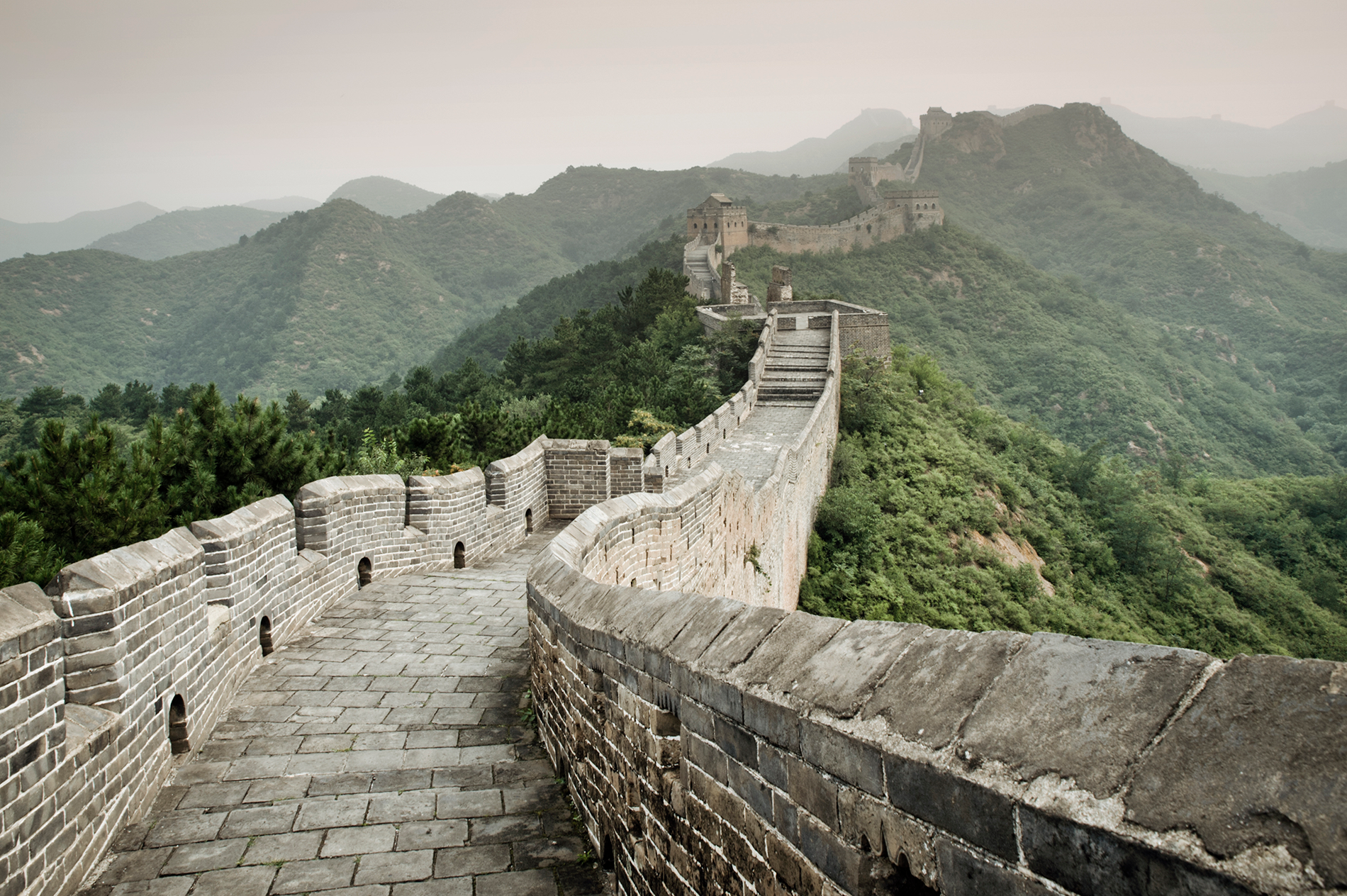 Great Wall of China
Considered one of the Seven Wonders of the World, the Great Wall of China runs for more than 6,000 miles through nine provinces, with several sections easily accessible from Beijing. The most popular part of the Great Wall is known as Badaling, built during the Ming Dynasty to defend the Juyongguan mountain pass.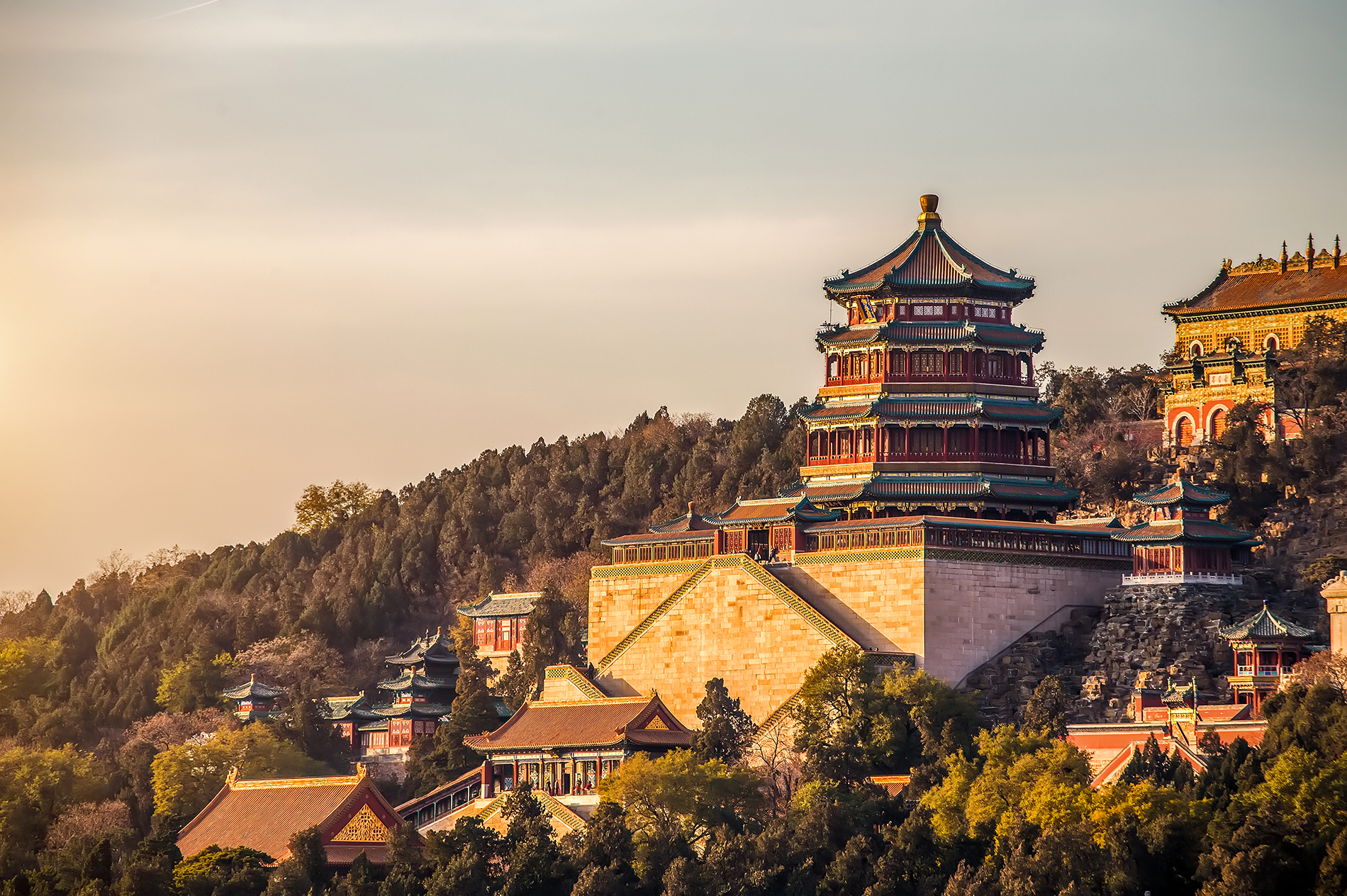 Summer Palace
Beijing's Summer Palace was built in 1750 as an escape for royal families, made up of temples, gardens and lakes, and has been renovated several times. It became a World Heritage site in 1998 for its blend of nature and cultural relics.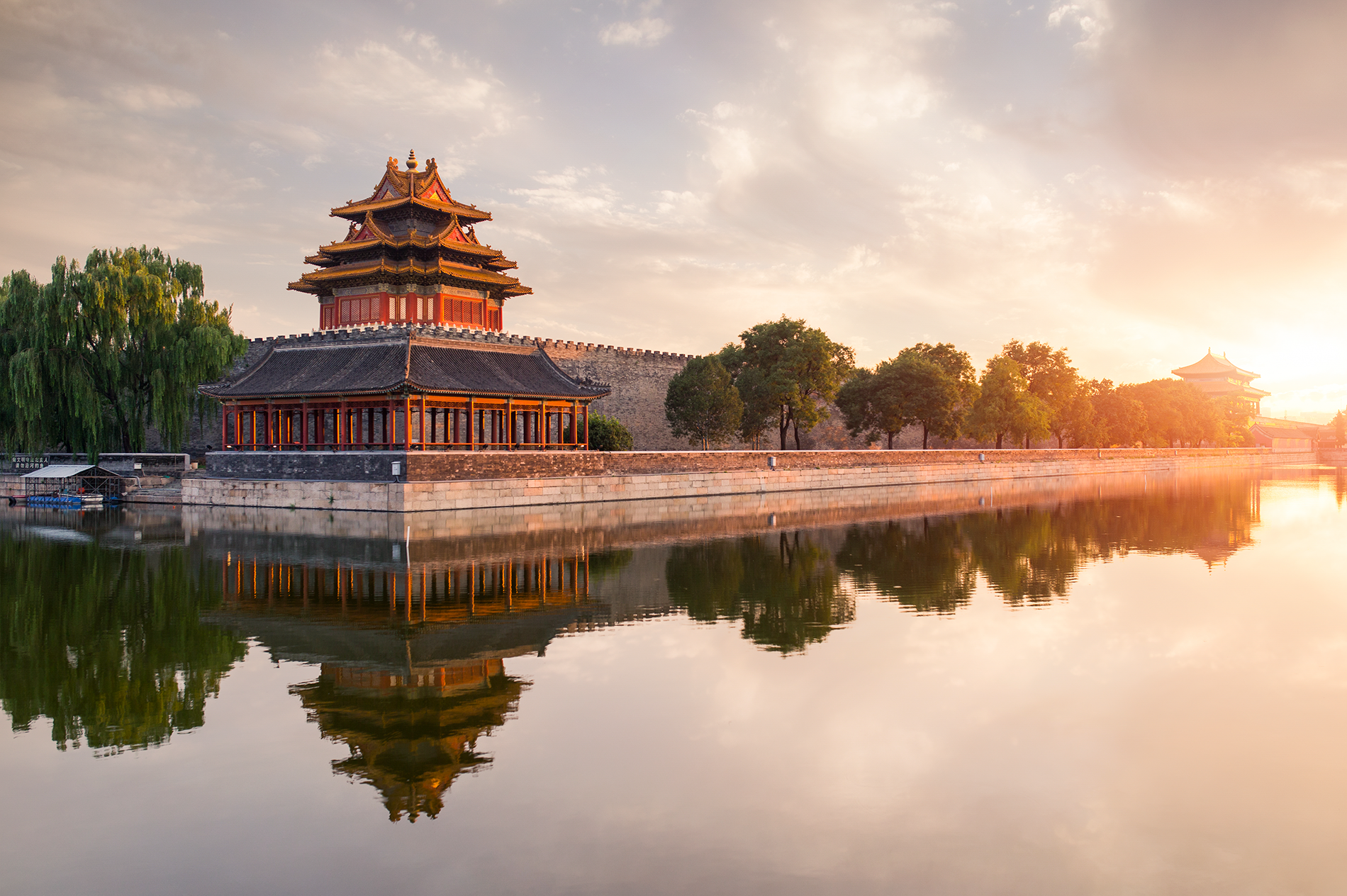 Forbidden City
The Forbidden City, also known as the Palace Museum, was the residence of 24 emperors over 600 years of imperial operation and is a favorite among visitors to Beijing: The museum is currently limiting the daily number of visitors to 80,000.
Credits
Writer: Lucy Handley
Design and code: Bryn Bache
Editor: Matt Clinch
Presenter and Executive Producer, Trailblazers: Tania Bryer
Executive Producer, Trailblazers: Martin Conroy
Associate Producer, Trailblazers: Michelle Blackwell
Images: CNBC and Getty Images