Amitabh Bachchan is the most recognizable face of the Indian film industry, a global superstar and an acting powerhouse who has starred in almost 200 films. Known affectionately as "Big B," he'll always be synonymous with the city at the heart of India's film industry, Mumbai.
CNBC's "Trailblazers" anchor Tania Bryer met Bachchan in Mumbai to hear about his life and the landmarks that mean the most to him, his home in the suburb of Juhu where fans gather every Sunday, and his impressions of the coastal metropolis since he moved there in 1969 in search of fame and fortune.
Mumbai is sometimes known as the City of Dreams and it has certainly helped Bachchan realize his ambitions. "It's a kind of city that actually wakes you up in the morning, kicks you on the backside and says get out and get a job for yourself. It really pushes you," he told "Trailblazers."
India's GDP per capita is $1,709.40, according to World Bank data.
Amitabh Bachchan is born in Allahabad, north India.
He moves to Mumbai, dreaming of making it in the movie industry.
Makes the movies "Anand", "Parwana" and "Reshma Aur Shera".
Marries actress Jaya Bhaduri.
Suffers a serious abdominal rupture during filming of a fight scene for the movie "Coolie."
Takes a break from acting and embarks on a short political career, which ends in 1987.
Sets up production company Amitabh Bachchan Corporation, but it suffers financial difficulties.
Begins presenting the Indian "Who Wants to Be a Millionaire?" or "Kaun Banega Crorepati."
Starts blogging, and later joins Facebook and Twitter. His social following is now around 60 million.
Appears as Jewish character Meyer Wolfsheim in "The Great Gatsby," with Leonardo DiCaprio.
Three movies featuring Bachchan are released: "Sarkar 3", "Begum Jaan" and "The Ghazi Attack."
Bachchan's performances have earned him numerous awards, both at home and abroad, and his achievements have seen him bestowed with accolades such as France's highest civilian honor, the Légion d'Honneur.
From his movie roles to his TV dominance and brand bankability, his influence on popular culture is clear. Famed French director François Truffaut once called him a "one-man industry" and as Time Magazine put it, he is "The undisputed Godfather of Bollywood."
As a young man, Bachchan travelled to Mumbai to audition for his first acting role, after his brother sent his photograph to the film's producer.
"Every day that I just sat at home, didn't want to do anything, there was a sense of guilt that I hadn't gone out and done something, and I think that most people that reside in this city would have a similar sentiment, because you feel like getting up and doing something and not just be idling your time."
Visitors can look forward to a laid-back atmosphere in Mumbai, Bachchan added. "I just feel that the energy… it's a very relaxed city, unlike other cities in the world where the moment you land you feel there is some kind of tension, something is holding you back, but I don't know why, the moment you come to Mumbai you just feel very relaxed, and you just feel that everything is going to be all right and that's a wonderful character."
An entry-level room at the Taj Mahal Palace Hotel costs upwards of $150 per night, while dinner for two at Farzi Cafe is around $25.
"The moment you come to Mumbai you just feel very relaxed, and you just feel that everything is going to be all right."
Amitabh Bachchan
The Indian film industry has been making stars out of its actors for decades, but the country's love for all things celluloid started much earlier.
Movies first came to Mumbai in 1886 when the Lumière brothers screened their short films at the city's upmarket Watson's Hotel, (now called the Esplanade Mansion). In 1913, India's first feature-length film debuted at Mumbai's Coronation Theatre and after its success it was lights, camera, action, all the way. Now, the Hindi language film industry, or Bollywood as it's known colloquially, is the most prolific center of film production in the world, generating billions of dollars in ticket sales and propelling its actors and actresses to global superstardom.
"Whoever came and ruled over this country, we've imbibed a lot of that, but we've never forgotten our old roots and our old culture."
Amitabh Bachchan
The old culture is almost 5,000 years old and what we take a lot of pride in is the fact that despite several invasions the several rulers that we've had, we've not been damaged at all, we still remain the same," Bachchan said.
"Whoever came and ruled over this country, we've imbibed a lot of that, but we've never forgotten our old roots and our old culture, and our culture is really so strong that it has survived all these several invasions that took place and we're very proud of that."
Mumbai is built on its history and evidence of settlements date back to 600 BC. Numerous invasions from the Gujaratis to the Portuguese and of course the most recent, British colonial rule, have shaped all the city's streets and informed its architecture.
A short history of Mumbai
Bombay was renamed Mumbai in 1995 by Hindu nationalist party Shiv Sena.
Mumbai was actually a group of seven islands, including Bombay Island, ruled by several different groups, including the Maurya Empire which introduced Hinduism and Buddhism during the third century BC.
Many successive dynasties followed, and by the 14th century it was under Muslim control, governed by the Gujarat Sultanate between 1391 and 1534.
The islands came under Portuguese rule between then and 1665, when Bombay came under the British. In 1668, Sir George Oxenden became the first Governor of Bombay and British rule continued until 1947 when the British Raj was dissolved and the country was divided into India, Pakistan and Bangladesh during the Partition. Bombay was renamed Mumbai in 1995 by Hindu nationalist party Shiv Sena.
"It's a great symbol, a symbol as an entrance to the city… You identify a city with a certain kind of structure and that's what it does."
Amitabh Bachchan
Tsymbol of great recognition, like the Eiffel Tower in Paris or Big Ben in London, Mumbai's Gateway of India is one of the most famous landmarks in the country. Built in 1924, it commemorates the landing spot of King George V and Queen Mary on their visit to India in 1911. Today it is one of the city's most visited tourist attractions, standing close to the famous Taj Mahal Palace Hotel and serving as the dock to ferry people to the historic Elephanta Island.
"It's a great symbol, a symbol as an entrance to the city … You identify a city with a certain kind of structure and that's what it does," Bachchan said.
"All rulers have always left some mark of identification through this process, they've always built structures that have either reflected their time of rule, their time of stay, and it's just wonderful for us as the generations go back to learn about that history and to know what it meant, why they were structured," he added.
The coolest time to go is between November and February, while temperatures can reach 40 Celsius between March and May. The monsoon runs from June through September.
The affluent Mumbai neighbourhood of Juhu has been the Bachchans' home for nearly 50 years. The area is most famous for its beach, but there is now a thriving cafe culture, as well as bars, restaurants and high-end hotels. Mahatma Gandhi visited Juhu during the freedom struggle and visitors can find a statue of him by the beach.
"It was the prayers of the people of my country that went a very very long way in my revival."
Amitabh Bachchan
Bachchan has been greeting his fans or "Extended Family" as he calls them, from his home for over 35 years. Every Sunday, traffic in the otherwise quiet suburban neighborhood comes to a standstill while hundreds of people flood the street to wait for the gates to open.
The weekly meet and greet has been a tradition ever since the actor sustained life threatening injuries on the set of the 1983 movie "Coolie." "It was the prayers of the people of my country that went a very very long way in my revival. I was never aware of the kind of affection that people had. Every Sunday they come to the gate, and I just go out and wave (to) them. It's wonderful. I'm really very grateful," Bachchan said.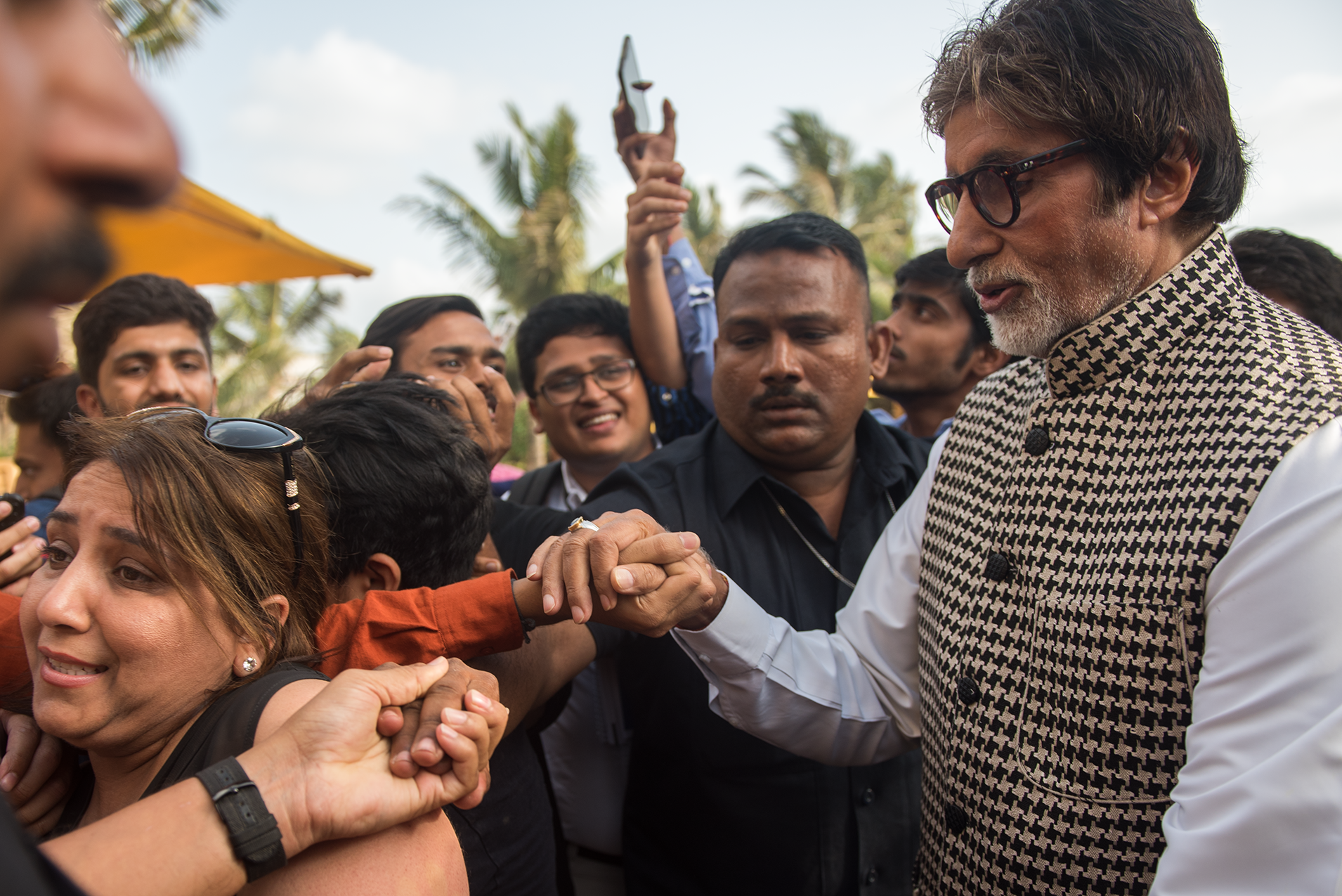 Bachchan named his Extended Family, or "EF," after fans left comments on the blog he started in 2008. "When I travel, if I go to say, England or Europe or America, the EF is all over the world," he said. "So they come to know that I'm there and they come and visit me and I meet them and… they all gather together and it's wonderful."
Bachchan's Mumbai fans are so devoted that they offer accommodation to people in other parts of the world when they visit the city. "We have an EF here as well so they contact them, the EF in Mumbai actually invites them to live with them so they all come and live together."
Together with his blog, Bachchan now has more than 60 million followers on social media, with his Facebook page alone attracting more than 27 million likes.
There's so much urban development. It's become very congested, people like to go out and over the weekends I guess, these beaches are the only place where they can get out with their family. Get some fresh air. It's wonderful."
Bachchan reminisced about the time he spent on Juhu Beach, during his early days trying to make it in the movies.
"After a day when you've been rejected from several production offices and you haven't got a job, this is where we used to come and spend our time. There's small eateries on the main beach where you get delicious stuff to eat, with the kind of money that you can afford, and that's always good."
"I didn't have a place to stay that night so I spent it on a bench on Marine Drive."
Amitabh Bachchan
Marine Drive, or as it's locally known, the Queen's Necklace, is a coastal boulevard in South Mumbai. Lined with palm trees, this 3.6 kilometer stretch of road has architecture that literally retells the history of Mumbai, from the older European section to Art Deco splendor and sporting parks.
It's also the place where Bachchan spent a night during his early days in Mumbai. "I didn't have a place to stay that night so I spent it on a bench on Marine Drive. I do go back there. It's always wonderful to go back to the place. Drive past and at times walk past it, just remember those old times," he told "Trailblazers."
It's the famous Chowpatty beach which attracts the most people, especially at sunset when it comes alive with a carnival-like atmosphere.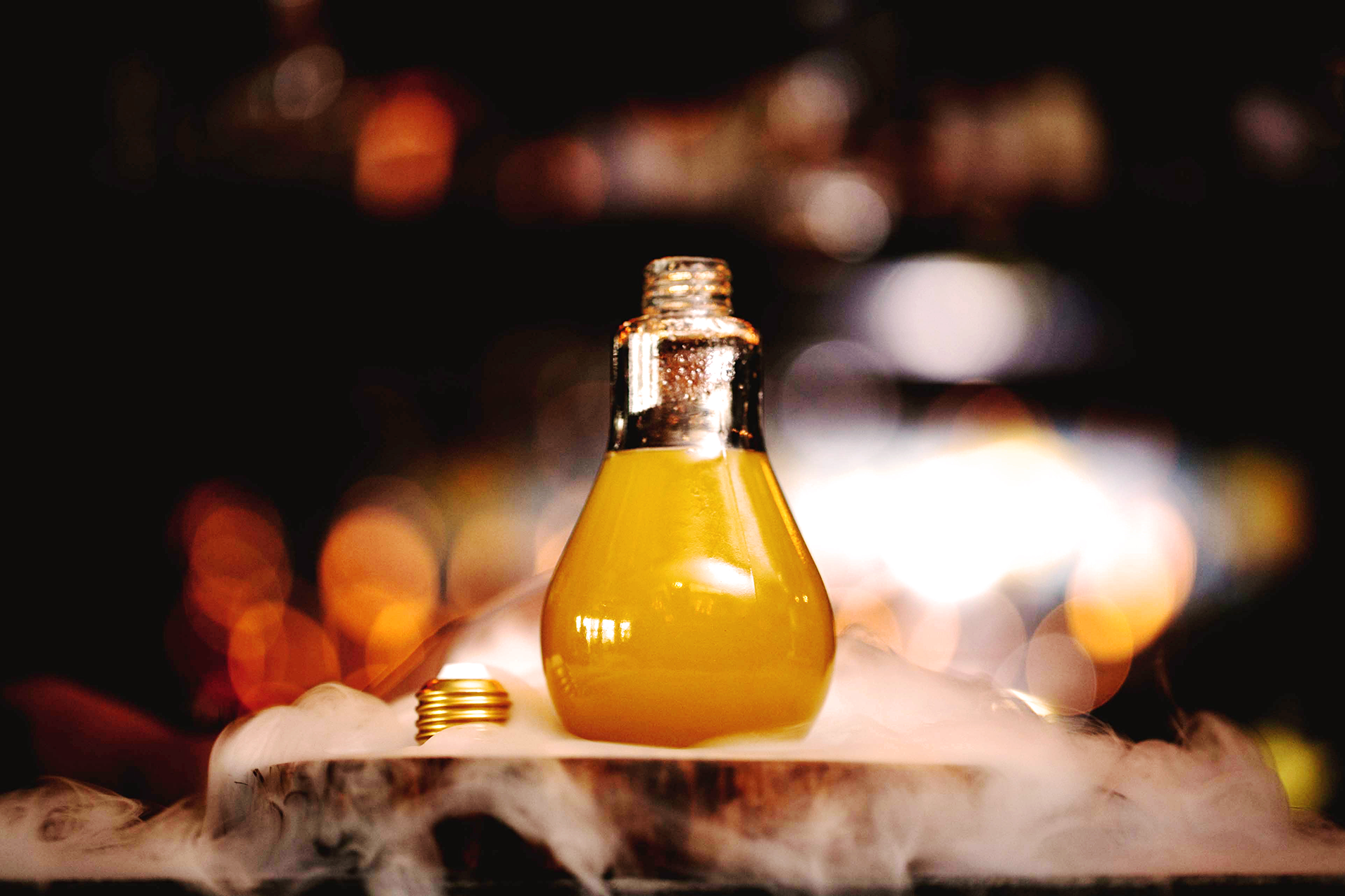 Mumbaikars, as the locals are known, are passionate about food - especially street food. In fact, the evolution of cuisine in this city tells the story of Mumbai itself, from a quiet fishing village to the metropolis it is today.
Each wave of new immigrants added their own cooking styles and dishes. From the Southern Indian classic masala dosa to the puffed rice deliciousness of bhel puri and to wash it all down - freshly squeezed sugar cane.
But as tantalizing and comforting as Mumbai's street food is, the city's growing middle classes have a new appetite for trendier establishments. Farzi Cafe fits the bill, from its bespoke cocktails to its ever changing wall projections, but the stand-out star remains the food which marries global cuisine with Indian influences.
Dishes such as lamb shanks slow cooked in a nihari stew, to crispy okra served with chutney foam are as visually appealing as they are tasty.
Mumbai is 9.5 hours ahead of EDT.
Bachchan's favorite places around Mumbai
"I have many reasons to be proud of (Mumbai). I am proud of the fact that this is the place that gave me my job and my profession that I like. It gave me my wife, my children, my grandchildren, my first home, my first car, my first film salary … I now can't see myself wanting to live anywhere else," Bachchan told "Trailblazers." Here are some of his city highlights.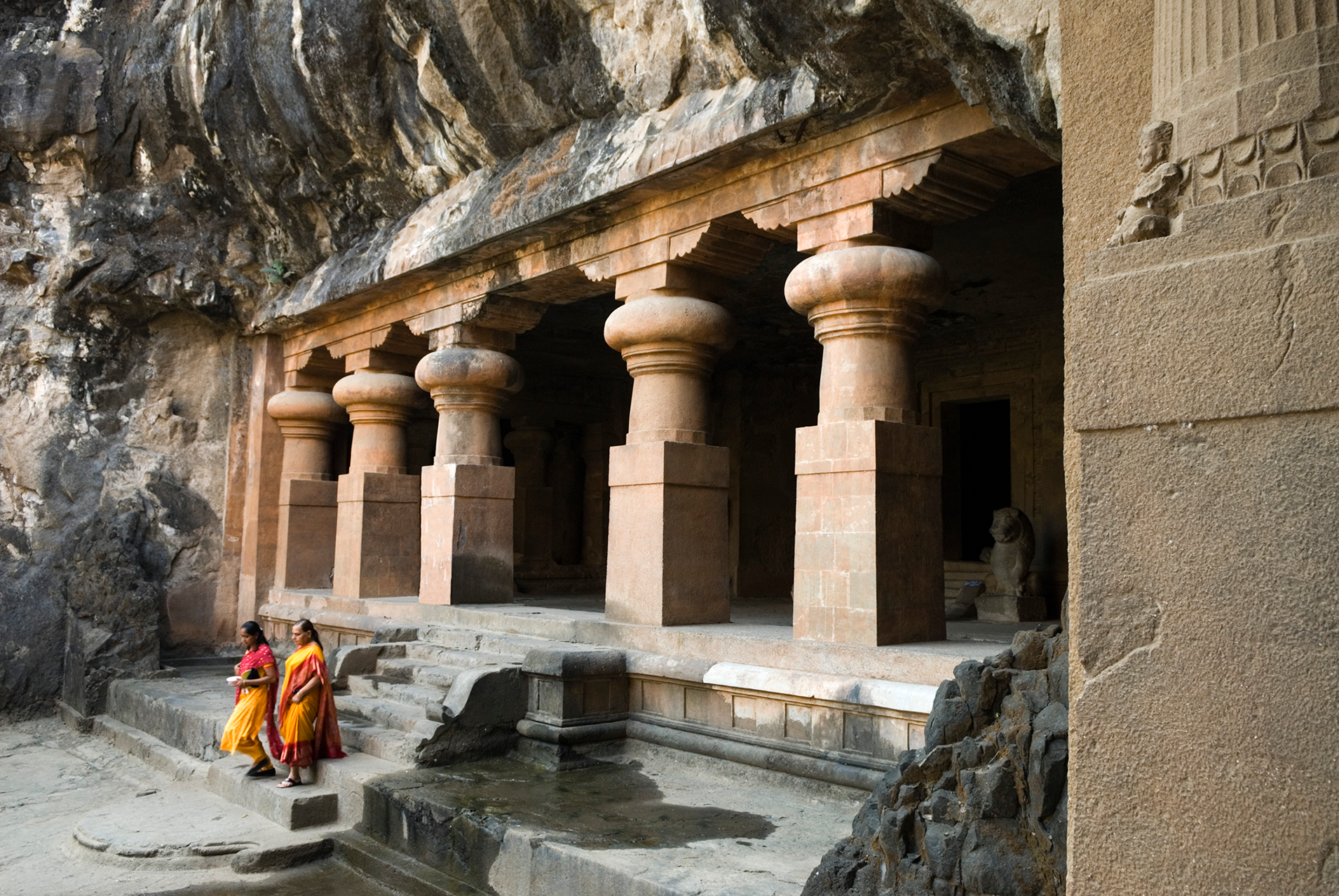 Elephanta Caves
The rock-cut caves on Elephanta Island are a short ferry ride from the terminal by the Gateway of India. There are two sets: the larger group is made up of five caves, including Cave 1, built for worship of Hindu god Shiva, while visitors will find Buddhist monuments in the smaller set of caves. They were constructed between the 5th and 8th centuries and were listed as a World Heritage Site by UNESCO in 1987, with the organization calling them "the most magnificent achievement in the history of rock architecture in western India".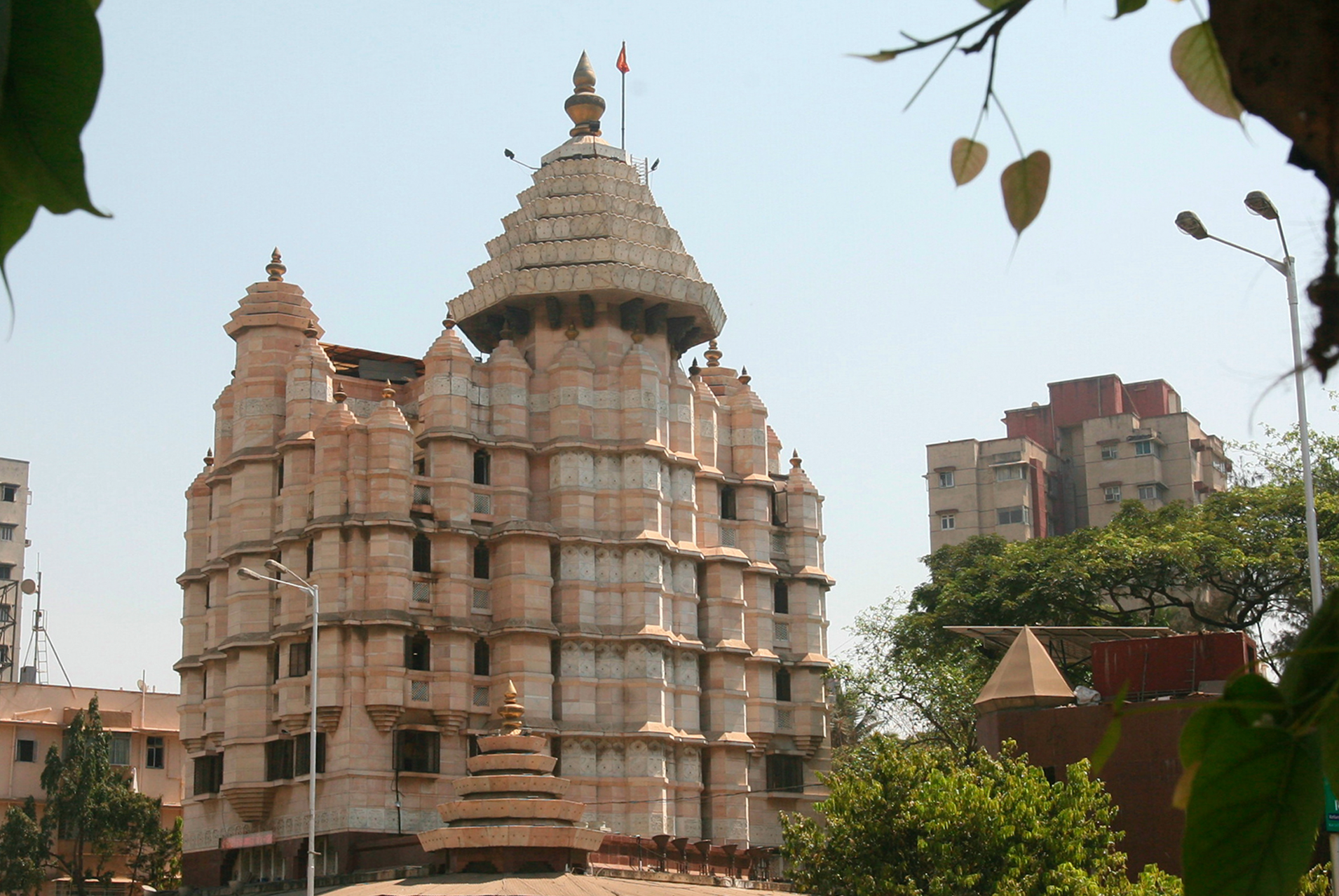 The Shree Siddhivinayak Temple
Ganesh is a very prominent Hindu god and statues of his familiar elephant-like form can be seen all over Mumbai. He's the lord of beginnings and the remover of obstacles and is prayed to by devotees before they start any new endeavor. One of the best-known places to worship him is at the Shree Siddhivinayak Temple in Prabhadevi, South Mumbai, Bachchan explained. Every Tuesday there is a special 5am Aarti, or worship of the god.
"And a lot of devotees, wherever they stay in the city, they walk from wherever they are, bare feet to the temple to be partaking in this Aarti at five in the morning. And I've done that almost three or four times so I walk from here bare feet to the temple, which is many kilometers."
Millions gather to celebrate Ganesh's birthday, which falls in late August or early September, where thousands of clay statues of the deity are made and immersed in water to symbolize his return home.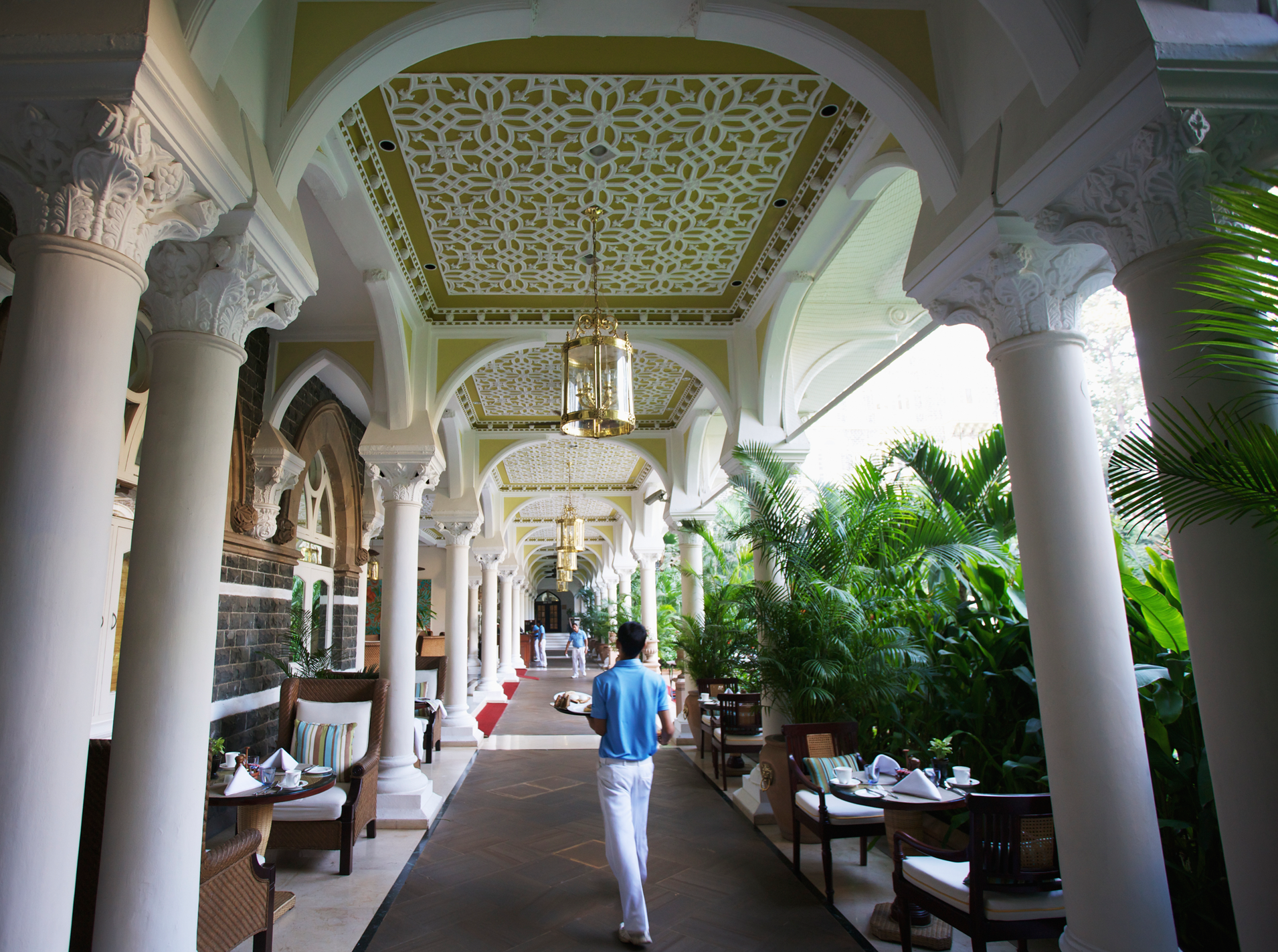 The Taj Mahal Palace Hotel
One of Mumbai's most famous hotels, the Taj Mahal Palace was commissioned by the Tata company in 1903 and designed by Indian architects Sitaram Khanderao Vaidya and D. N. Mirza. In 1973 a tower wing was built, designed by Melton Bekker. In 2008 the hotel was attacked in a three-day siege by gunmen, killing many, and in 2010 the hotel fully re-opened after a restoration. It has hosted many famous faces and politicians, including former U.S. President Barack Obama.
Credits
Writer: Lucy Handley
Design and code: Bryn Bache
Editor: Matt Clinch
Presenter and Executive Producer, Trailblazers: Tania Bryer
Executive Producer, Trailblazers: Martin Conroy
Associate Producer, Trailblazers: Michelle Blackwell
Images: CNBC, Getty Images and Farzi Cafe