The reaction to the unveiling of a new generation of iPhones this week was "lackluster" compared with prior new smartphone announcements, which could bode poorly for Apple's stock, according to a data firm that tracks social media sentiment and market behavior.
The tracking of thousands of social media posts pointed to a marked decline in the number of people interested in buying the new technology, according to LikeFolio founder Andy Swan.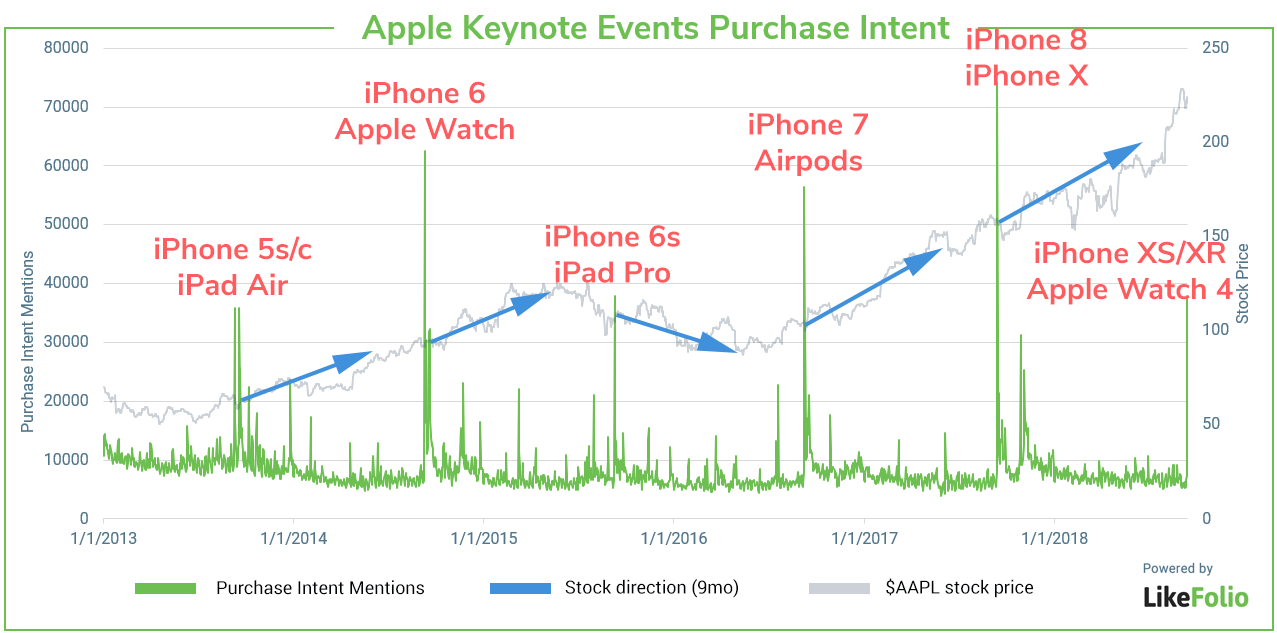 Apple unveiled the iPhone XR, the iPhone XS and iPhone XS Max on Wednesday. It also announced a new watch, the Series 4, with improved fitness tracking and new health features.
LikeFolio found that the number of people who intend to buy the new Apple products following the presentation was the lowest measured since 2015.